Liquid allows you to sell and buy cryptocurrency, as well as leverage the benefits of blockchain technology. 
Quoine, the parent company behind Liquid was founded in Tokyo, Japan in 2014. The company is now one of the most popular cryptocurrency-fiat exchanges, with millions of users worldwide. Liquid frequently ranks among the top 10 crypto exchanges based on its volume of trading in bitcoin and Japanese Yuen.
Our Liquid review is designed to teach everything you need to know about the Liquid crypto exchange, its features, and benefits to help you decide if it's suitable to your needs. Before diving into the details, let's see some high-level pros and cons of the platform on the top of this article.
Liquid Exchange Services
This is the primary service. LiquidThe platform offers its users the ability to buy and sell cryptocurrencies such as Bitcoin and Ethereum, with or without fiat currency. The platform has a visually appealing user interface that's also simple and easy to use, and it's also famous for its informative and helpful trading charts.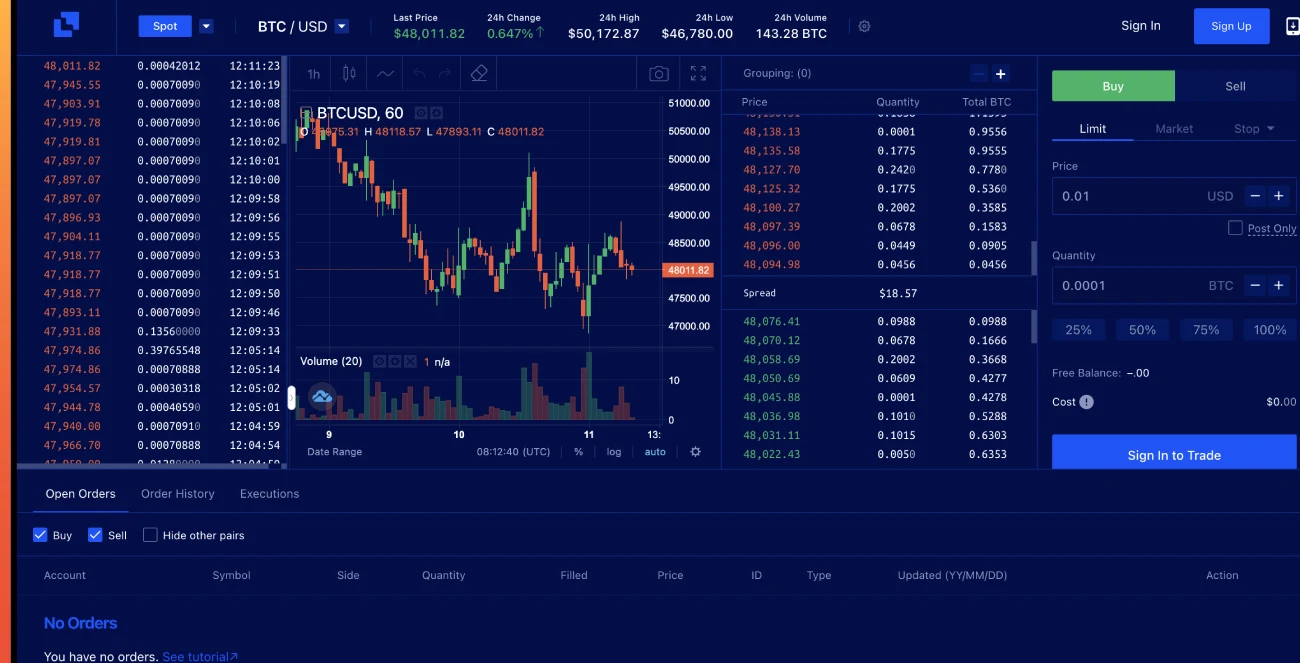 Liquid allows margin trading up to 25x. However, remember that this margin trading service doesn't apply when you trade crypto pairs. Liquid has a Liquid lending function that lets users lend money to margin traders.
Liquid supports spot trading as well as four advanced orders types, including limit, market stop, trailing stop and stop.
Liquid Earn allows users to receive incentives on their Liquid balance. Select your preferred cryptocurrency and click "Earn" to begin collecting benefits.
Get more Crypto News at CFX Magazine