Thousandfold growth, incredible hype on Twitter and Elon Musk – this is how you can briefly describe the situation around the "meme-coins" that has arisen in the crypto space over the past year.
Meme coins, cryptocurrencies are not capable of inventing or using advanced technology. However they can speculate on funny Internet memes.
Promoting meme coins is a complex task that requires the involvement of many influencers. Some coins have the greatest influencers, such as Dogecoin, Shiba Iu. These coins owe their explosive growth and popularity to Elon Musk's shocking tweets.
This combination of attractive looks, high price and hype has made such projects a success. But those who were lucky enough to get at least an indirect mention from influencers of Elon Musk's level, "skyrocket to the moon" with incredible speed.
Meme coins played an important, but controversial, role in the adoption of crypto. On the one side, they provided a large amount of cash to those who were able to get on board a rocket that took off to the Moon. They also brought millions to the cryptocurrency market. Due to their extremely volatile and unsteady background, many investors fell prey to scams, or even lost all of their investment.
Perspectives
The market grew to an incredible extent due to new liquidity and the large number of people who joined it. This allowed for new and exciting projects to emerge and develop. Many experts agree that even among the "meme-coins" there are many noteworthy coins. Dogecoin is an example of this. It started as a joke and has been actively developed and supported by experienced blockchain developers.
"Not all meme coins are scams. Some of them are backed by powerful communities, investors, developers, those who are able to maintain the value of the token"Yafo Business Development founder and CEO says.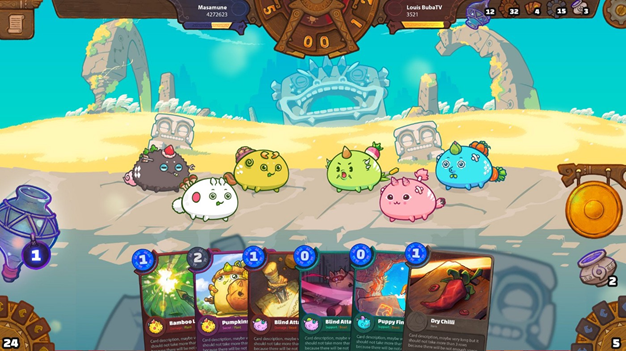 There are many other meme tokens that have good growth potential, including DogeCoin. This was especially facilitated by the development of another "hype" technology called NFT. This combination of NFT, memes and gamification, has been able to create a whole new category and allowed crypto to attract even more attention and capital.
Just take Axie Infinity — a project that, although not a "meme", is growing thanks to the influx of a huge new audience in "crypto with a human face". One of the potential candidates for the next "to the moon" could be Vodka-Token, a project on the Polygon (Matic) / Binance Smart Chain blockchains with a bright name, but rather strong partners and team, including former employees of Ex-Oracle, ex- Microsoft, ex-McAfee & Fintech projects.
The young NFT project invites users to try themselves as a bartender, mix the proportions of different crypto-assets, and sell the resulting "cocktails" in the form of NFTs in the secondary market. It features the VODKA token's deflationary mechanism, which will provide it with good value growth. The received NFTs are also available for stake at 100-300% of its APY.
On November 23rd, Vodka Token's TGE (listing of Vodka Token) will go live at $0.0001 as a start price. This will allow fans of meme coins to be early holders of this potentially explosive project.
Conclusions
Meme coins have attracted new people and capital, which in turn has led to numerous gaming and interactive cryptocurrency projects. NFT games are just one example of the important achievements. At the very least, it's nice to see the massive adoption of cryptocurrencies by a wide audience. This is an indication that we're moving in the right direction regardless of our path.