Space and Time open the door to establishing an online data hub with huge Web3 implications. To make smart contracts stronger, the project received additional funding of $20 million.
It's a big step for space and time
Space and Time is excited about the new strategic funding of $20 million. This is a sign of the importance to take a decentralized approach in business logic. Importantly, many investors including M12 Ventures (SevenX Ventures), Polygon Ventures Fund, Fellows Fund and Mysten Labs as well as Stratos consider the Proof of SQL cryptographic system to be a merit. There are many potential uses for smart contracts and the enterprise database data gap that can be bridged.
Space and Time, which combines off-chain and on-chain data in a trustless environment, enables enterprise-scale analytics at low cost and with very little latency. The next-generation data platform also allows for the creation, joining, and querying of mutable or immutable tables with cryptographic guarantees.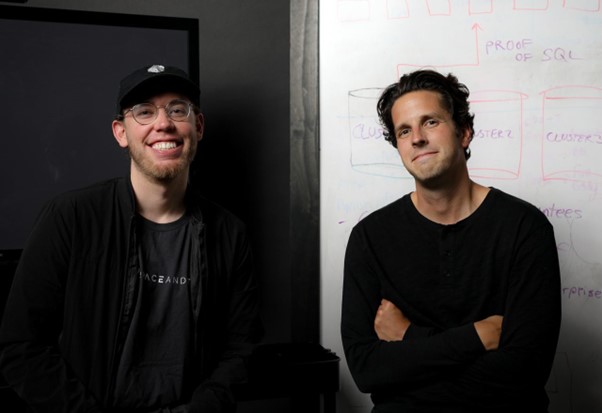 Chainlink Co-Founder Sergey Nazarov adds:
"We're proud to support Space and Time through the Startup with Chainlink program in their mission to build a decentralized data warehouse and bridge the on-chain and off-chain worlds with Chainlink oracles. With the total addressable market for trust-minimized applications in the trillions of dollars, providing core infrastructure to Web3 developers is crucial for scaling and meeting this global demand."
Space and Time were able to rely on Chainlink as a partner. Space and Time plan to collaborate in the future and expand the functionality of the hybrid smart contract that Space and Time have developed. This collaboration will help drive the future trustless internet or Web3. Furthermore, developers will be able to create multi-chain applications as well as access analytics in a secure and decentralized way. Chainlink's oracles are a crucial cog in that machine.
Coming To Azure Soon
Space and Time can now accelerate their engineering and product design through this fundraising. The team also wants familiar, enterprise-grade solutions that can process large data volumes. It is essential to connect smart contracts and enterprise database capabilities. This will allow you to automate your business logic when using centralized systems.
Space and Time is coming to Microsoft's Azure cloud platform shortly. This integration is a gateway for customers who want to analyze and access blockchain-native data.
Azure offers the tools and services needed to create and deploy Web3 apps, unlocking the decentralized internet of the future. Microsoft partners with us to ensure future support, and open the door for wider Web3 applications and mainstream adoption.