Bitcoin Cash (BCH) is another relative of Bitcoin. It was created August 2017, from an fork of Bitcoin.
You want to learn how to purchase BCH. Well, we've got everything you need to get you started on your crypto journey.
Bitcoin Cash was designed to accommodate a larger block size than Bitcoin, thereby outperforming the original Bitcoin's transaction speed. The ecosystem's mission statement has attracted investors worldwide.
Bitcoin Cash History
As Bitcoin's popularity rose, problems of scalability became an issue too. To prevent such a situation, the size of a block on Bitcoin's blockchain was limited to 1 MB, resulting in less reliable transactions and higher fees.
Two solutions were proposed by developers to the problem.
Increase the block size, resulting in more transactions per blocks
For the sake of keeping the block sizes at 1MB and working on off-chain Settlement Layers, it is possible to exclude parts from transactions so that more data can be included in the blockchain.
The hard fork was necessary to make the Bitcoin blockchain larger. Bitcoin Cash was the new name for the 8MB block chain. Bitcoin Core became the second prong. Due to the slow transaction speed, this is a departure from the original Bitcoin idea.
Bitcoin Cash was developed by an economic minority, Haipo Yang (ViaBTC) at block height 478559. A permanent change to incompatible rules was made against the original Bitcoin network and a new chain was established. A new cryptocurrency asset was also created.
Every Bitcoin owner received equal amounts of Bitcoin Cash. This multiplied the total number of coins available. BCH was initially valued at $900. Coinbase, the largest cryptocurrency exchange, did not allow Bitcoin Cash to be listed on its exchanges and boycotted it.
In contrast, it received vital support from Bitmain, the world's biggest cryptocurrency mining platform. At the height of cryptocurrency mania, Bitcoin Cash's price skyrocketed to $4,091 in December 2017.
How can you claim bitcoin cash 
If you had Bitcoin Cash in your wallet prior to August 1, 2017, the Bitcoin Cash hardfork occurred, then your Bitcoin Cash could be claimed. UTC should hold an equal amount of BCH in their Bitcoin wallets.
Your BCH tokens can be claimed in a variety of ways. These methods will vary depending upon the kind of cryptocurrency wallet that you are using. For instance,  you can use your existing hardware wallet, where you hold BTC. Otherwise,  you use a full node wallet, like Bitcoin Core or Bitcoin Knots.
Your private keys are stored in these wallets. You can make a backup of this folder using the menu in your wallet and select: "Backup wallet." Once you've done this, you should be able to import this backup into a Bitcoin Cash full node, like Bitcoin ABC.
Bitcoin Cash: The Biggest Blockchain Features
Bitcoin Cash is, like I said, a hard fork from the original Bitcoin. It does have some distinct features that distinguish it from the original Bitcoin Cash.
Block Size
Bitcoin Cash, by contrast, has an 8MB block limit.
Transaction Volume
BCH is capable of processing approximately 2 million transactions daily.
Scalability
Bitcoin cash is a cryptocurrency with its own blockchain. It has 8MB blocks. BCH has allowed for greater scalability and more transactions can be processed.
Block processing time
Bitcoin's average time to complete a block is 10 minutes. With BCH, on the other hand,  the speeds are adjusted automatically and appropriately. 
Bitcoin Cash vs. Bitcoin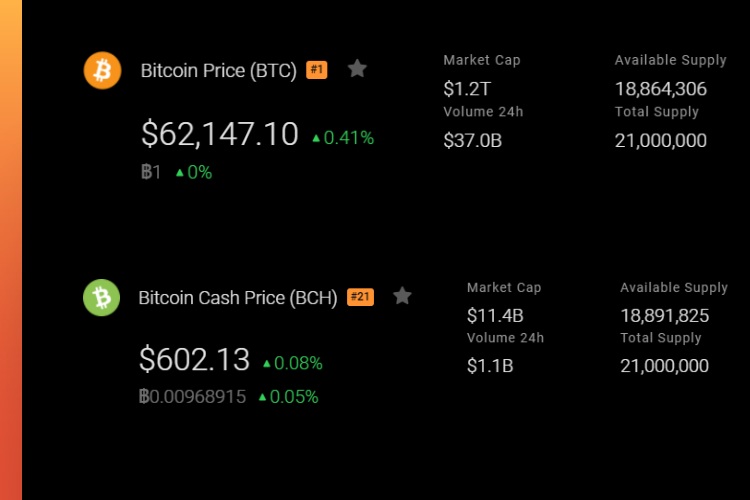 Both have the same fundamental technology, but their underpinning philosophies are quite different.
BCH's blockchain is unique and has specific specifications. Bitcoin Cash has a 32MB block limit, unlike Bitcoin's 1MB. The cryptocurrency is more flexible and can execute more transactions per minute.
A second difference is the fact that Bitcoin Cash uses a completely different hash algorithm to Bitcoin Cash. This eliminates any possibility of replays between the two blockchains. In order to prevent the BCH from being split in the future, the algorithm set up a replay/wipeout safety system.
Bitcoin is not compatible with smart contracts. However, BCH began using smart contract language Cashscript to facilitate more complex functions.
The Omni layer is required for tokens issued through Bitcoin Blockchain. For Bitcoin Cash, however, the Simple Ledger Protocol(SLP) can be used. It allows developers to issue tokens via Bitcoin, much like tokens issued through the Ethereum blockchain. SLP Protocol also allows for non-fungible tokens, or NFTs that can be different from each other.
Unconfirmed transaction can be cancelled, double-spent or replaced by replace-by fee (RBF). The BCH protocol's clearing away this feature enables the cryptocurrency to become more secure since the unconfirmed transactions are irreversible. 
Bitcoin continues to gain popularity and is being used at an ever-increasing rate. Bitcoin supporters value decentralization and censorship-resistance more than they value a higher transaction throughput.
Bitcoin Cash is peer-to-peer electronic money that offers lower transaction fees and speeds.
There are several exchanges where you can buy Bitcoin cash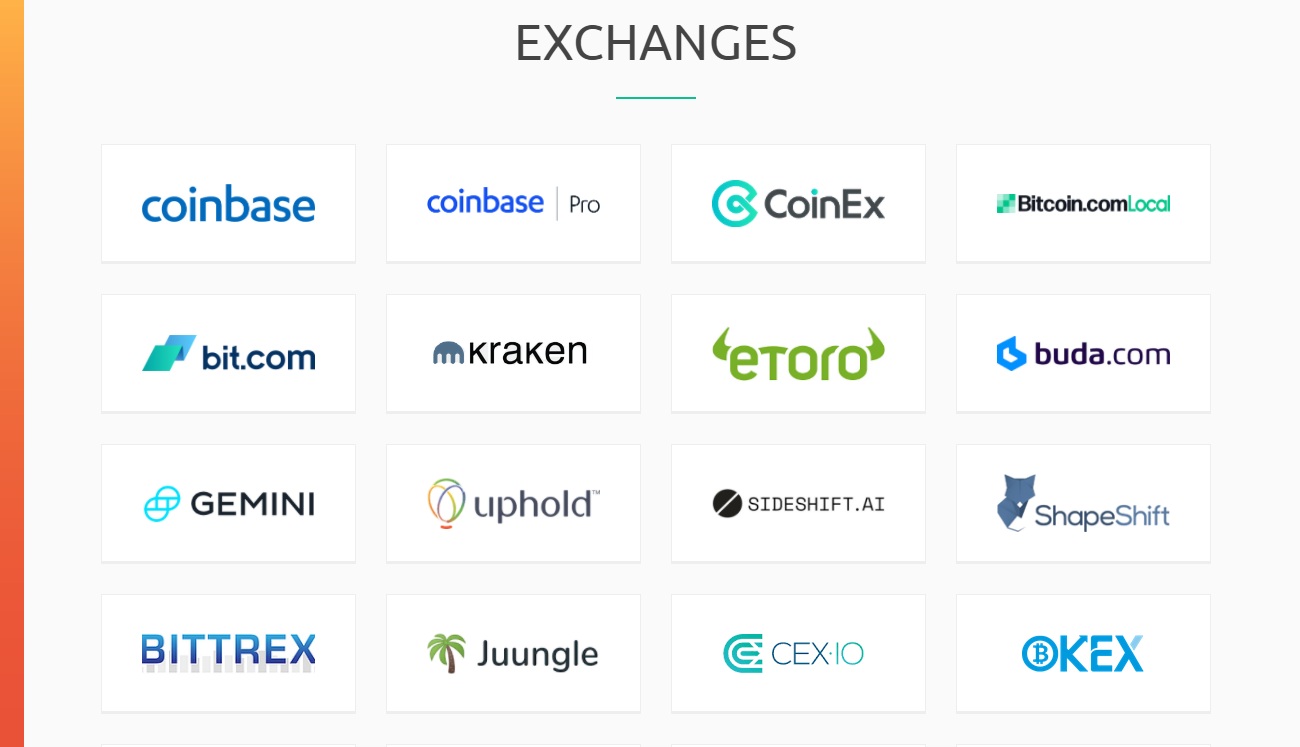 Bitcoin Cash, which is the biggest crypto by market volume, has not been listed on many major crypto exchanges.
Investors and traders can only use Kraken, Cex.io and GDAX to buy Bitcoin Cash in fiat currency.
Bittrex does not allow you to trade Bitcoin Cash without Tether or Bitcoin. You can find the exact trading pairs that are supported on an exchange platform in the FAQ section or the About section.
Before you can trade coins on most crypto exchanges, it is necessary to register thoroughly and often take a while. In order to deposit or withdraw money, your bank account may need to be linked to an exchange platform. Sometimes, the verification process and entire process can take many days. 
Most exchange platforms allow deposits and withdrawals via bank transfer. This is for security reasons. Others allow the payment of using a debit/credit card. PayPal may be allowed in rare cases.
Transaction processing fees may vary depending on the platform. 
How to buy Bitcoin Cash using Peer-to–Peer Trading 
Peer-to peer (P2P), is the direct selling and buying of cryptocurrency with another person. The main advantages of this model include faster settlements and lower transaction costs. 
LocalBitcoinCash is a great platform for peer to peer trading. It is possible to place an order, and you can wait for another person to reply to your inquiry. BCH can now be traded on this platform using fiat currency. The platform will hold funds in escrow for both the platforms and their customers until they fulfill their terms. 
 While this method is widely considered the most secure and fastest way to buy BCH tokens, there have been instances where scammers exploit the chargeback (payment dispute) feature to claim the transferred amount from the platform wrongfully. Each party must verify both the funds and the exchange rate. 
You can also choose to meet in real life and do business the traditional way. 
Mining BCH tokens can be used to contribute to the ecosystem. This involves confirming and validating transactions on the Blockchain.
How do I buy Bitcoin Cash? 
You are now ready to purchase BCH. You can now invest in BCH by following our steps-by-step instructions.
Register for an account online If you don't already have a cryptocurrency exchange account, you'll need to open one to buy Bitcoin Cash. An exchange offering top-tier security is a good choice for investors in digital assets.
Purchase a wallet with hardware (optional). While you don't need a cryptocurrency wallet to buy Bitcoin Cash, it's a good idea to use a crypto wallet for enhanced security. Although software wallets can be used for free, hardware wallets provide the most security as they store your digital assets offline making it difficult to steal your funds from online hackers. Wallets such as TREZOR or Ledger support BCH, and have additional functionality that allows you to claim Bitcoin instantly according to the BCH hardfork conditions. Exodus is a software wallet that offers excellent UX. Edge and other software wallets, such as Exodus, can be downloaded on Android or iOS. They support various cryptos.
Place your order. Simply place either a limit or a market order to buy BCH on any exchange. Limit orders allow you to buy BCH at a fixed price. Market orders are available immediately to purchase BCH.
CoinStats – How to buy bitcoin cash
CoinStats allows investors to spot global trends in coins and makes it easier for them to make informed decisions about crypto trading.
All you need to do in order to purchase Bitcoin Cash from CoinStats is create an account and start trading. Our guide to buying Bitcoin can be found here.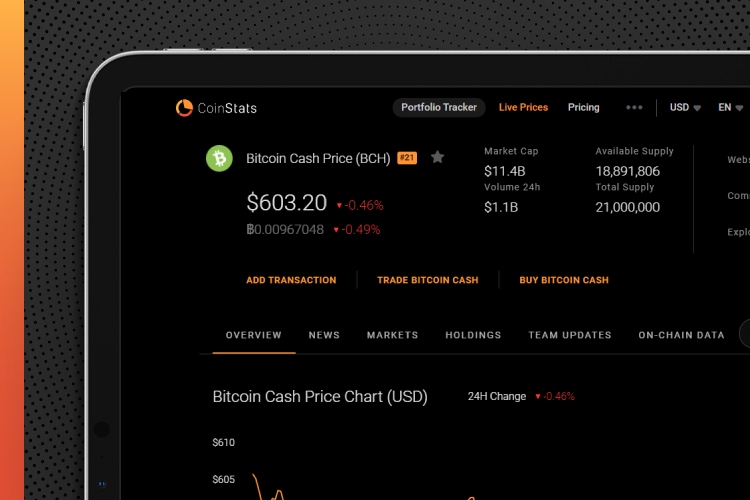 Conclusion
Bitcoin Cash continues to be in the shadows its successful sibling, Bitcoin. Bitcoin Cash is second in financial and usage value. Bitcoin Cash is the first major blockchain hard fork.
Moreover, BCH's focus on scalability means that it will continue to gain popularity in the future.