Jay Clayton (former chairman of SEC), stated that cryptocurrency serves a number of purposes and is tied to various industries. The SEC should therefore regulate only the related industries.
Clayton Believes in Crypto Technology
Jay Clayton was the ex-chairman of the Securities and Exchange Commission (or SEC) and was named by Donald Trump to this position in 2017.
Clayton frequently supported Bitcoin (BTC) as a store of value throughout his time as the SEC's chairman. Jay discussed bitcoin and how it should be controlled in the future during an appearance with CNBC's Squawk Box broadcast on Wednesday.
The former SEC chair stated that he is a "huge believer in crypto technology" and that the benefits of its efficiency in the financial sector and tokenization are immeasurable.
Clayton tweeted:
"I am a huge believer in this technology. The efficiency benefits in the financial system and otherwise from tokenization are immense."
Clayton's comments come after the current SEC head, Gary Gensler, recently stated that the watchdog has no intentions to ban cryptocurrency, but that Congress may do so. Gensler said that crypto in its current form is similar to the wild west, but without any regulation.
You may also like these related readings| FED Chairman Powell says CBDCs can coexist alongside cash payments
Jay answered Jay's question about whether the chairperson of the cryptocurrency industry is too restrictive. He said that crypto currencies serve many purposes and can be linked to various industries. The SEC should regulate only those industries.
"Crypto is a wide variety of products, with a wide variety of functions, and the rules of our financial system are clear and long-standing. Register your capital raising to the SEC when you raise capital for a project. If you are trading securities it has to be on a registered venue, But there are many crypto sectors like stablecoins that are not securities and outside of SEC purview."
Feds Need to Regulate Crypto Properly
Clayton believes cryptocurrencies should be permitted, provided that they are properly regulated. He believes the government should be "reactive to people who are violating our well-defined laws but proactive in encouraging the adoption of this technology throughout our financial system." according to him.
During Clayton's tenure, a Bitcoin ETF was not approved, which will now happen in 2021 under Gary Gensler. SEC officials have been criticised since then for not approving spot applications, but instead allowing Bitcoin futures-eTF applications. "There is no basis for the position that investing in derivatives for an asset is acceptable for investors but not investing in the asset itself," Grayscale said to SEC secretary Vanessa Countryman in a letter. According to the Administrative Protections Act or APA the SEC was charged with treating two Bitcoin ETFs in a different way.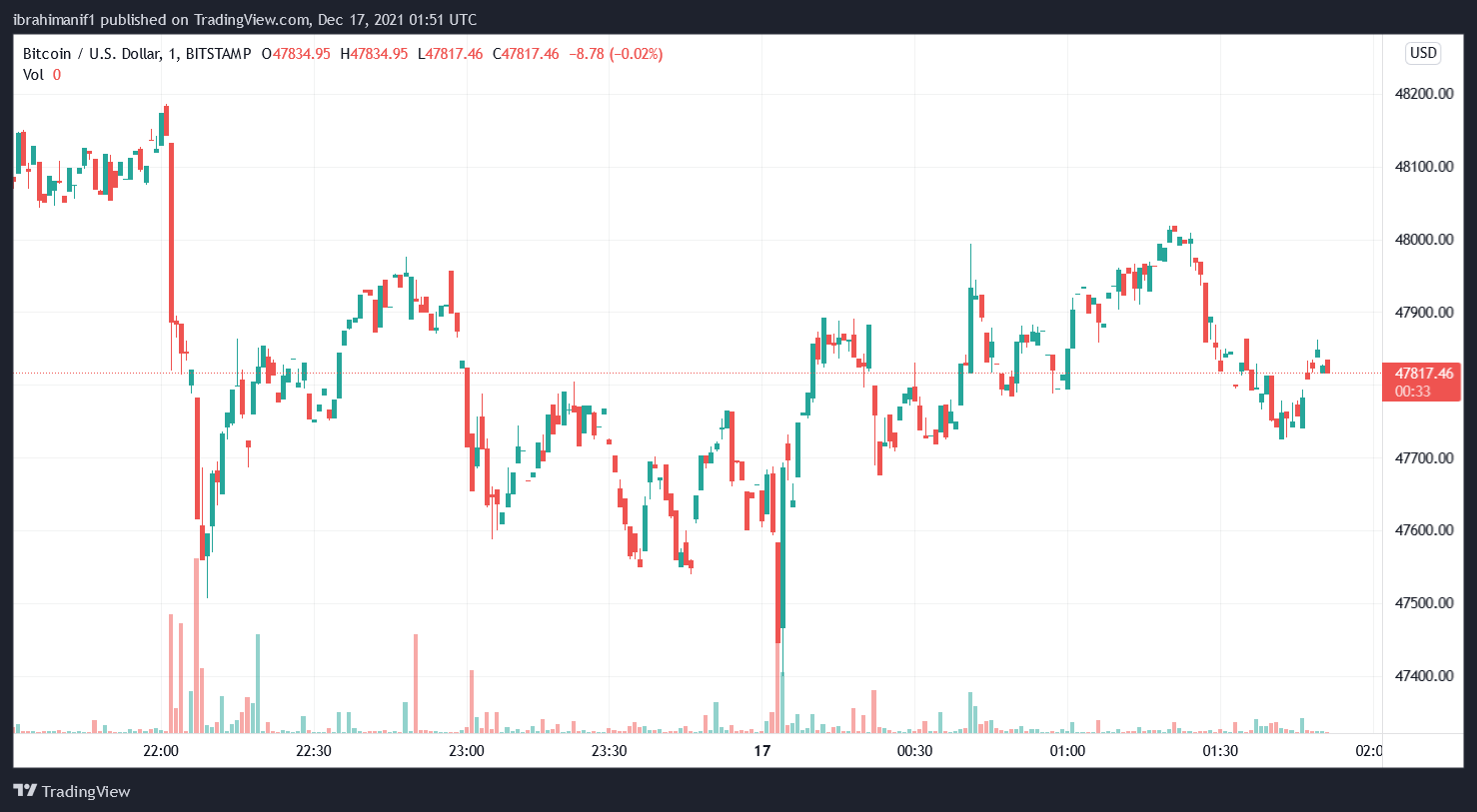 BTC Spikes After Fed Confirms It Will Not Change Interest Rates Source: Tradingview
See also:|How Bitcoin Can Help You Get Rid Of Central Bank Monetary Madness
Shutterstock image, Charts from TradingView