The price drop in Bitcoin has caused crypto mining profitability to plummet. Many mining companies are now closing their operations temporarily until they can make the venture profitable again.
Combine the fall in Bitcoin prices with an Ethereum network upgrade to Proof-of-Stake and cryptocurrency mining profitability takes a double-hit.
In order to secure the network and find blocks, miners can either mine it directly using their mining equipment or they will join a mining pool. Both strategies have suffered a dramatic drop in profitability as Bitcoin prices fall.
But, mining is not only a profitable business, but it can also be done as a part of a pool.
This new method doesn't require miners to invest in expensive mining equipment, nor does it require miners to educate themselves on the technical jargon needed to join mining pools.
The new method for mining is to invest in NFTs, or coins that generate mining revenues. Before its protocol is live, the pioneer of this sector will launch its NFT.
Copium Protocol will be introduced to you and explained how it could help you earn money mining in 2022.
What's the Copium Protocol?
Copium Protocol provides an easy way to invest in cryptocurrency mining. This project aims to simplify cryptocurrency mining and remove all technical jargon. It also offers a way to get involved without having to invest in costly mining equipment.
Copium Protocol is an investment in Blockchain mining that consists of multiple components. These are the categories that make up the ecosystem:
Copium Mining
Investor Pass
Copium Coin
Copium Staking
The entire idea of the ecosystem is to use the daily cryptocurrency mining revenue generated from the Copium Mining facility to purchase Copium Coin from the open market and burn it – effectively reducing the supply, making it more scarce and valuable.
Let's talk about each piece of the ecosystem and how they fit together.
Copium Mining Facility
Copium Mining, a well-established cryptocurrency mining company is the foundation of Copium Protocol. It owns multiple mining operations around the world. Their largest mine is located in Otago (New Zealand).
The mining facility is temperature-controlled and is unique because a surplus supply of 100% clean, green, renewable energy powers it.
Due to the immense amount of energy needed to run blockchain technology, cryptocurrency mining often receives negative press. Due to this reason, mining businesses tend to favor electricity rates that are lower than the cost of fossil fuels, which pollute our environment.
Fortunately, Copium Protocol won't be receiving any negative press as their mining facility is totally powered by Hydroelectricity generated in the foothills of New Zealand's Southern Alps. Copium Mining can operate an efficient, profitable and low-cost business model using hydroelectricity.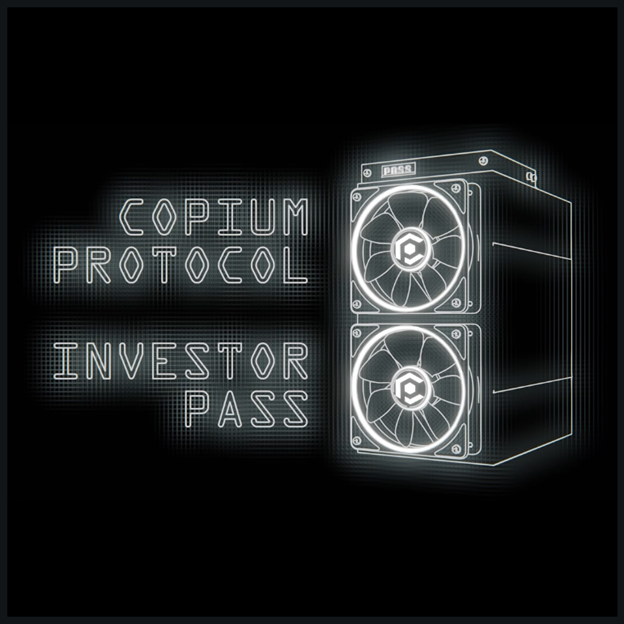 Investor Pass
Copium Protocol Investor Pass will launch the initial phase. The Copium Protocol Investor Pass is composed of 10,000 NFTs that will be available on the Ethereum network from early to mid October.
The following benefits will be available to Copium Protocol Investor Pass holders:
An exclusive airdrop of Copium Coin –
The ecosystem is powered by the native ERC-20 token. Each Investor Pass has the right to receive a 10,000 Copium Coin Airdrop.
The ability to stake the pass on the platform in exchange for a daily allocation of Copium Coins –
Investor Pass holders will get a daily allocation containing 10 Copium Coins for every staked.
The ability to stake Copium Coin holdings at much higher ROI than public staking rates –
For a 24 month lockup, the maximum public stake rate is 11%. The lowest Investor Pass Holder staking rates are 12% during a 30-day lockup.
Automatic entry to monthly Copium Protocol giveaways –
Copium Protocol has regular giveaways every month, which are open to all Investor Pass NFT Holders.
Each Copium Protocol Investor Pass holder is eligible to enter the draw for one of two Bitcoin giveaways.
Dutch Auction via copiumprotocol.io is scheduled for the sale of Investor Pass NFTs. NFTs start at 3.5 ETH. However, the first 2000 people that register through the project's website will receive a guaranteed mint spot at a lower, fixed price of 3 ETH.
Copium Coin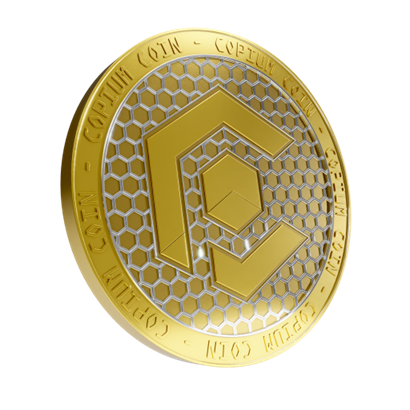 Copium Coin, an ERC-20 native token that powers Copium Protocol's power supply is called the Copium Coin. With the Investor Pass, the coin will also be available for purchase. The presale of the Copium Coin is open for 60 days prior to launch in order to create the initial liquidity. It will cost $0.10 each coin.
There will be 1 billion Copium coins available, divided into these categories.
Investor Pass NFT holders will get 10% off their initial airdrop.
10% will go towards the development fund.
The rewards pool is used to reward Investor Passes who have staked their shares.
10% will go to the project's founders.
In the liquidity pool, 3% of this amount will be utilized.
7% is given to the project's team.
Presale: 5% soft cap to 5% hard cap
Rest 46% are used to make the total allocation.
Staking Platform
After the launch of Copium Protocol Investor Pass, the Copium Protocol team will be implementing the Copium Staking Platform.
Copium Coin holders will have the ability to use their Copium Staking Platform to secure their tokens over a variety of unlocked and locked periods. Stakers will receive a high percentage return on investment in the form of a high-APY rate. Stakers can expect to receive higher interest rates on this platform, the longer their lockup period.
Staking is not custodial. Stakers have the right to all their assets. After the expiration of the staking contract, their wallets will receive the accrued interest. Any accrued interest will be forfeited if a user cancels a locked Staking Contract before it expires.
Staking Platform features a number of interactive options that enable users to:
You can customize your stake settings.
Predict future returns
See current Copium Coins.
Check out the current expiry dates for your contract.
Copium Staking Platform will offer exclusive rates to Investor Pass NFT Holders. However, the minimum Investor Pass rate will be higher than that of public staking. Take a look at this table to see how it works.
The Investor Pass Holder rates offer a higher rate of APY than the public stake rates. To maximize the return you get on your investment in staking, it is important to own an Investor Pass.
Investor Pass holders can also receive a special initial 38% rate, if they secure their stake for 36 consecutive months. Investor Pass holders need to stake at least 10,000 Copium Coins in order to secure the high APY.
What does the Ecosystem look like together?
Below is a flow chart that illustrates how ecosystems work.
It's time to explain how all of these separate parts of the ecosystem fit together.
Copium Mining Facility runs the entire ecosystem. This facility mines cryptocurrency daily. Copium Protocol Investor Pass NFTs and the revenue from their sales will go towards upgrading the infrastructure at the Copium Mining Facility.
Copium Mining is a long-term success story in cryptocurrency mining. It has been highly respected within the New Zealand Cryptocurrency market. Already established business relationships have allowed the facility to buy bulk quantities of new generation cryptocurrency miners using funds raised through the Investor Pass Sale.
The daily cryptocurrency mining revenues generated by the facility can be used to buy Copium Coins in the open marketplace once the mining equipment has been upgraded. Copium Coin has a steady demand and is therefore in constant liquidity.
Copium Coins purchased will be shipped to an address that can be burned to remove them from the stock. Copium Coin is a rare deflationary token and will therefore become less common with time.
Conclusion
Copium Protocol is a great way to earn money from mining in 2022, without having to pay a lot of down payment for costly mining equipment.
You can easily buy one of the Investor Passes to the Copium Protocol and start making money from this project. With the Investor Pass, you will be able to receive Copium Coin airdrops of 10,000 tokens along with daily allocations of 10 Copium Coins. For additional returns, you will be able to stake Copium Coin through the Staking Platform.
VISIT COPIUM PROTOCOL TODAY