PancakeSwap is a Decentralized Exchange (DEX), which is built on Binance Smart Chain. PancakeSwap's network uses an automatic market maker (AMM), system that allows users to trade digital asset.  You can also access liquidity pools and farming. There are predictions markets, NFT platforms, as well as a platform for trading digital assets. More features will be added frequently.
This guide is designed to teach you everything you need to know about PancakeSwap, including how to purchase PancakeSwap,  trade-in and out of liquidity pools, how the rewards system works, and more.
What is PancakeSwap?
PancakeSwap uses the Binance Smartchain to power a unique type of Decentralized Exchange platform. The AMM system (automated marketplace maker) allows users to quickly and securely swap BEP-20 tokens.
This platform is a decentralized cryptocurrency exchange and it's very similar to Uniswap because it makes use of liquidity pools to offer decentralized trading.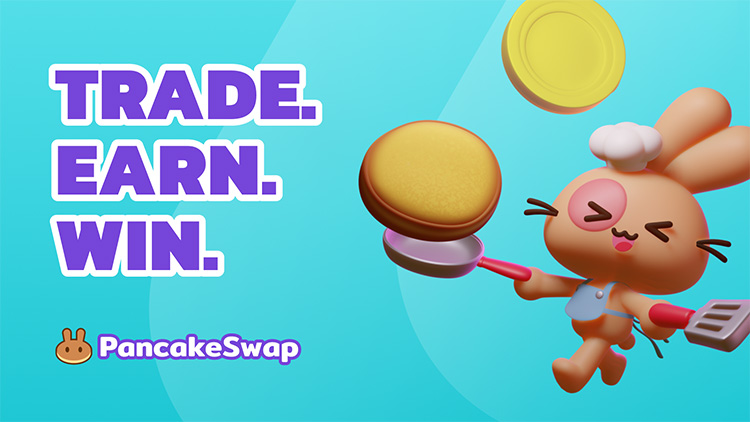 PancakeSwap, (CAKE), saw its value rise recently. This helped the token with a food theme to become the first billion dollar project on Binance Smart Chain. PancakeSwap has an estimated market cap at $4.6 billion and trade volume of $391.6million. It also currently has 229,295,229. PancakeSwap's locked liquidity is worth almost $5 billion.
PancakeSwap has a native utility token called CAKE that is used for various purposes. Its main functions are yield farming, staking, participating in the PancakeSwap Lottery, and making and voting on governance proposals through the platform's community governance portal.
What is PancakeSwap?
PancakeSwap allows users to trade BEP-20 tokens directly without the need for an intermediary. Other users can also stake their tokens within the liquidity pools and earn a portion of any transaction rewards. To increase liquidity, liquidity providers (LPs) add equal value to both ends of the liquidity pool. The LP tokens represent the user's share of a pool. To retrieve their share of the pool, these tokens must be returned. In exchange for their liquidity, LPs get a portion of any transaction fees that are generated by the pools in which they participate. The transaction fees for both makers and takers are flat at 0.25%. This fee is split among liquidity providers.
PancakeSwap also allows users to farm additional tokens – CAKE and SYRUP. The farm allows users to deposit LP tokens and lock them up. This process rewards the user with CAKE. To receive SYRUP (and ticket in a lottery), users can stake CAKE tokens.
When a trade is initiated or canceled, a trading fee of 0.2% will be charged. This 0.2% is made up of 0.03% of fees charged and directly forwarded to PancakeSwap's Treasury, while the remaining 0.17% goes back to the liquidity pool.
The pool allows liquidity providers to earn from the pool. LPs can earn a reward for every trade that involves CAKE. This is 0.17% off the 0.2% overall trade fee. This article will provide more information about how it works.
PancakeSwap has a variety of game-like features, like betting on Binance Coin's (BNB) price rise or falls within a certain time frame. The lottery allows users to win CAKE. There are a variety of collectible NFTs that feature bunnies and non-fungible tokens on the DEX. The Initial Farm Offering (IFO), which allows you to purchase new coins from budding companies, also offers the opportunity for sales.
What Can PancakeSwap Do to Help You Make Money?
PancakeSwap will issue a token (CAKE), in return for liquidity. This rewarded token is a "proof-of-stake" (PoS) token, meaning it's possible to stake it to get more of it. You can earn  CAKE by becoming a liquidity provider on Pancake Swap and staking your LP tokens on farms. To be a liquidity provider you must create an LP Token via the Liquidity Page. You will then need to stake the tokens on the corresponding farm.
PancakeSwap is limited to the BSC chain, meaning that it's impossible to trade the original Bitcoin, Ethereum, or Dogecoin; all you can do is trade derivative tokens pegged to the value of the original coin.
It is best to just stake CAKE in PancakeSwap and allow it to compound over months, or even years.
Bread on Binance
Binance is the largest and most well-known crypto exchange. It charges lower trading fees than any other platforms.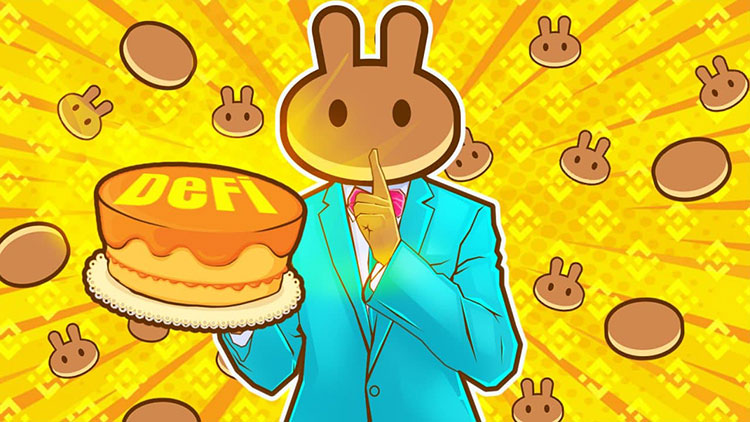 It is important to note that Americans cannot buy PancakeSwaps (CAKE), due to current prohibitions.
What is the best way to buy CAKE?
First, you must have either Ethereum (ETH), or Bitcoin (BTC), in reserve before purchasing PancakeSwap. You will then need to follow these steps:
Step 1. Register for an account at Binance
To buy CAKE tokens, you'll need to create an account with Binance, the largest cryptocurrency exchange in the world. You'll need to follow the steps for your identity verification to begin trading. To protect your account against hackers, activate 2FA (two factor authentication) after your account verification via the verification code you received at your email address.
Step 2: Download or buy a wallet
No matter which cryptocurrency you invest in, you shouldn't hold your funds on an exchange. A hardware wallet is the best place to save cryptocurrency. The best way to store cryptocurrency is offline in a hardware wallet. It can be accessed online only if you have the physical device. If you're looking for a free alternative to store your crypto securely, then you should consider using a software wallet.
Step 3: Purchase Bitcoin (BTC).
You will need to fund your crypto exchange wallet once you've created it. While you'll be subject to higher fees for using your cards, it will allow you to make an immediate purchase. Bank transfers are cheaper and faster, however, it may take longer. Some countries offer low-cost instant cash deposits.
Online banks are available where money can be transferred to crypto-exchanges.
You can purchase Bitcoin at Binance by clicking on CryptoSelect the Credit/debit cardOption. Enter the fiat equivalent to your purchase of crypto. Continue clicking Get Paid NowFill in the details of your card. After filling in your card details, enter a valid phone number. Next verify your number and your email address. Finally, confirm the transaction by clicking on the confirmation link that was sent to you.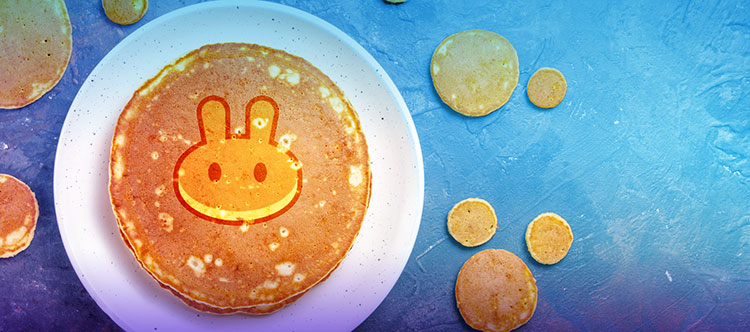 After that, your identity will be verified by providing valid documentation. It may take longer depending on how busy the Bitcoin network is. After your deposit has been received by Binance, you should get a confirmation notice. You're done! You have successfully funded your Binance account with Bitcoins.
Step 4: Open a Metamask Account
It is easy to do this with a Chrome Extension. Once you have installed it, open Chrome and create an Account. Make sure to set up a password that is secure.
Metamask is your brand new eWallet. It will allow you to safely store all your crypto on an exchange.
Step #5 – Connect your Binance Smart Chain Smart Chain with an eWallet
Locate Network, Add New Network. Fill in these fields.
The new RPC URL https://bsc-dataseed.binance.org/
Smart Chain Network Name
ChainID: 56
Block Explorer URL: https://bscscan.com
BNB is the symbol
Step 6: Transfer the tokens to your Metamask Wallet
You just need to take your wallet address, and then paste it in the box. Choose the crypto asset you would like to transfer, then click the submit button.
Step #7: Transform BTC into PancakeSwap, (CAKE).
At this point, you've probably noticed that we've been going on and on about trading BTC without mentioning PancakeSwap. After buying Bitcoin, now is the best time to purchase CAKE. You can trade BTC for CAKE by going to PancakeSwap Exchange. Connect your eWallet and choose CAKE. Swap.You will be able to trade your BTC tokens in this way for CAKE.
You now know how to purchase PancakeSwap(CAKE).
PancakeSwap – Where Can I Buy It?
PancakeSwap is also available on Binance. There are also a handful of popular cryptocurrency exchanges that offer decent trading volumes daily and have a large user base. This means you can sell your coins anywhere and at lower prices.
CoinStats: How to buy PancakeSwap
PancakeSwap is easily available on CoinStats. CoinStats, a cryptocurrency exchange that provides market data on several cryptocurrencies (including PancakeSwap) allows you to view the most recent market news.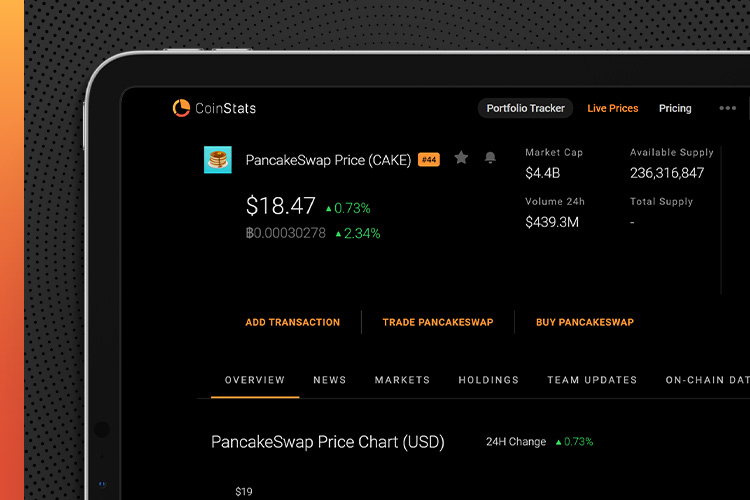 You can create an account at CoinStats by searching for CAKE using the search box in the upper right corner of the website. There are two options for CAKE trading: buy and trade.
You can also check the PancakeSwap prices and find out how to purchase Pirate Chain on CoinStats.
PancakeSwap: Why you should buy it
PancakeSwap has emerged as the best decentralized financial protocol on Binance Smart Chain. CAKE cryptocurrency can be bought and held as an investment or staked. You also have the option to use CAKE to trade liquidity for rewards.
You earn fair shares every trade if you help to liquidate the market. Fantastic, isn't it?
Conclusion
PancakeSwap, a decentralized platform that charges low transaction fees and allows token trading by linking your wallet, is an open-source cryptocurrency exchange. To participate in the governance of network networks and to earn token rewards for stakeholder participation, you should use CAKE tokens.
PancakeSwap's innovative features make it very popular. Compatible with all ERC-20 projects.
PancakeSwap experts predict that it will see continued growth in adoption, given the increasing prices and congestion on Ethereum.
At this point, you've learned how to buy CAKE  and start earning. Don't forget to refer back to this article in case you get confused along the way. Remember to check out CoinStats.
Information in this article does not contain investment advice, financial advice, nor any other type of advice.