Bonfida (FIDA) is the Solana ecosystem's top builder, aiming to challenge Ethereum's DeFi sector dominance effectively. Learn everything you need about Bonfida including how, where, and why to purchase Bonfida.
The DeFi boom is exposing Ethereum's scalability issues and ability to cope with increased usage leading to network congestion and higher gas fees for processing transactions on the network. As the number of DApps increases, it becomes more difficult to validate and faster to process transactions.
Numerous chains emerged to try to replace Ethereum. Solana was quickly recognized as being the most scaling option. Solana solves the scaling issue by offering a high performance protocol with an innovative time structure, faster transaction processing speeds and a efficient consensus model.
Bonfida developed a seamless GUI for Serum and has introduced Solana data analytics to Serum.A decentralized exchange (DEX), built on Solana, that provides cross-chain support. Bonfida is a user-friendly front end experience that integrates Serum and Solana's latest analytical innovations and DEX operations.
Bonfida is a complete product range developed by Bonfida Foundation. This foundation tries to close the gap between Serum, Solana and the user.
FIDA token is an SPL token that conforms to the Solana network.
Let's get right to it!
FIDA: What's it all about?
BonfidaOffers a complete product package which bridges between Serum, Solana and the increasing userbase that is active on Serum DEX.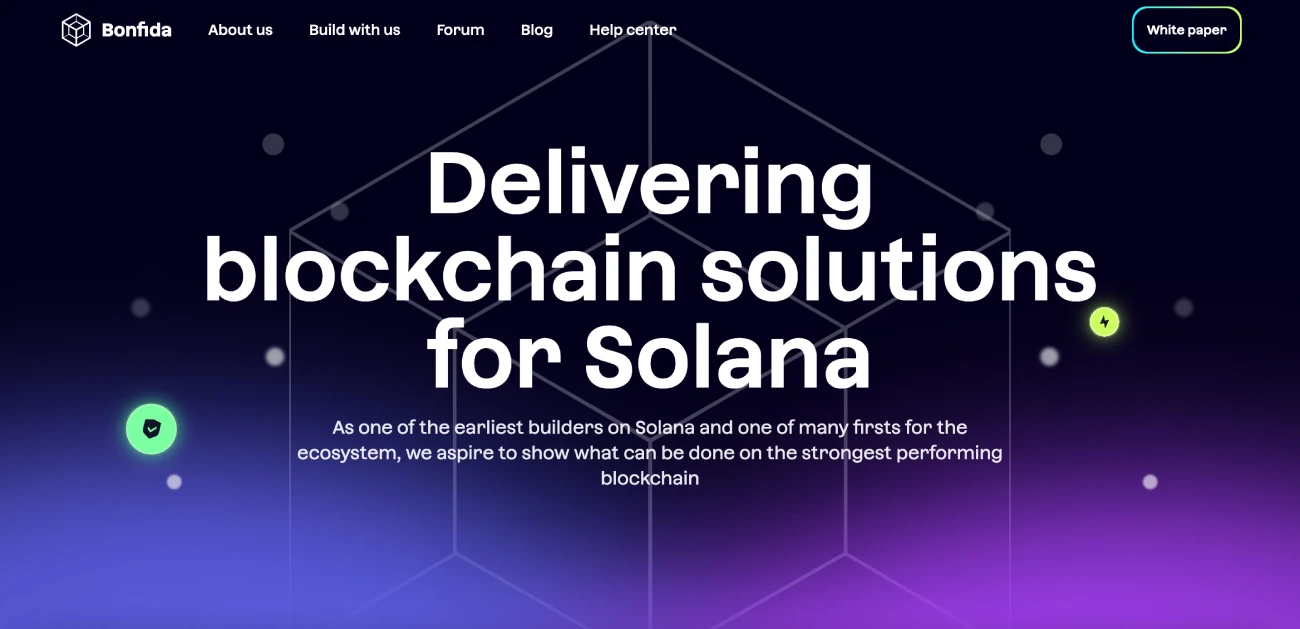 Bonfida communicates with Serum's API. It allows traders to review charts and build Bonfida Bots for automatic transaction on Serum. Bonfida also offers a Solana name service. This allows for a distributed method of mapping.sol domains to on-chain information.
Some of the biggest market players in cryptocurrency are currently using the Bonfida API. It has seen significant growth with an increase of more than 25% week-over-week.
FIDA Token
FIDA token is compatible with Solana's SPL network. FIDA holders have the ability to vote and make suggestions on Bonfida matters and participate in governance.
FIDA token governs 95% net fees on Bonfida. This token can be used to buy.sol domain names or as payment method for trading subscriptions on Serum DEX.
FIDA staking gives its owners the following advantages:
Get exclusive API access and low latency access
Limited Solable markets available
Advanced Market Analytics.
Bonfida is likely to incorporate a limited governance structure based on FIDA token. FIDA token governance votes can change some elements, like product fees.
FIDA Tokenomics

FIDA Tokens were first traded on December 14, 2020. The total supply is 1 Billion FIDA tokens. See the Current price for FIDA, its market cap, circulating supply, 24-hour trading volume, total supply, etc., on CoinStatsIt is one of the top crypto platforms.
Where to Buy Bonfida (FIDA).
FIDA was listed on many crypto exchanges. But unlike some other major cryptocurrency, FIDA cannot be bought directly using fiat currency. This token can be purchased easily using any crypto-to-fiat exchange. First, purchase Bitcoin and other crypto currencies with your credit/debit card. Then transfer the funds to FIDA. 
Below are 5 of the best exchanges to purchase Bonfida FIDA tokens.
Coinbase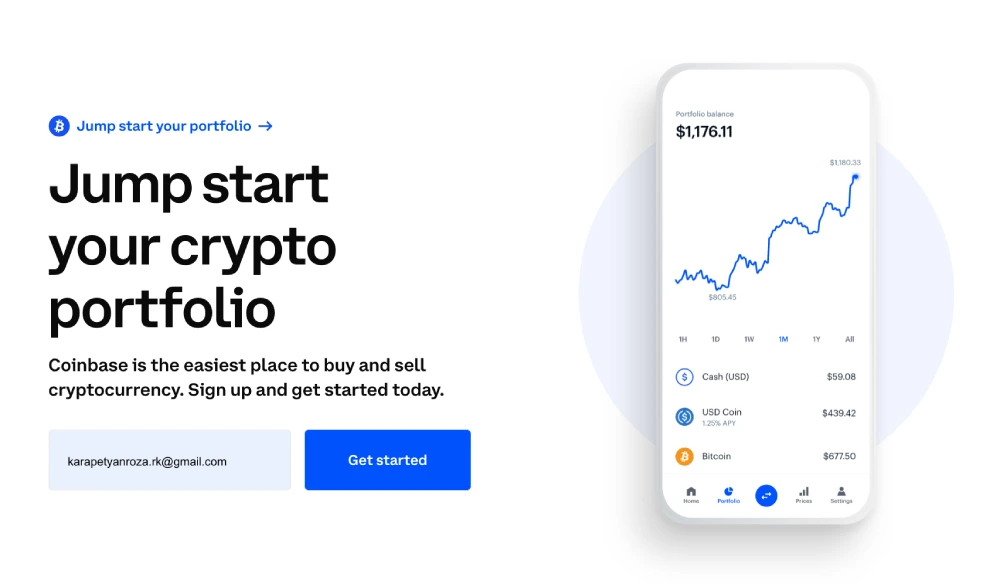 CoinbaseIt is a NASDAQ listed cryptocurrency exchange that serves users in over 100 countries.
Over 700 million Coinbase customers have traded more than 500 Billion USD. Coinbase places security first, and 98% are stored in cold storage. This platform supports 200+ cryptocurrencies including Bonfida, FIDA and more.
Coinbase does not have a license or registration with either the Securities and Exchange Commission, or the Commodity Futures Trading Commission (USA).
This exchange is currently open to U.S. citizens except Hawaii.
Binance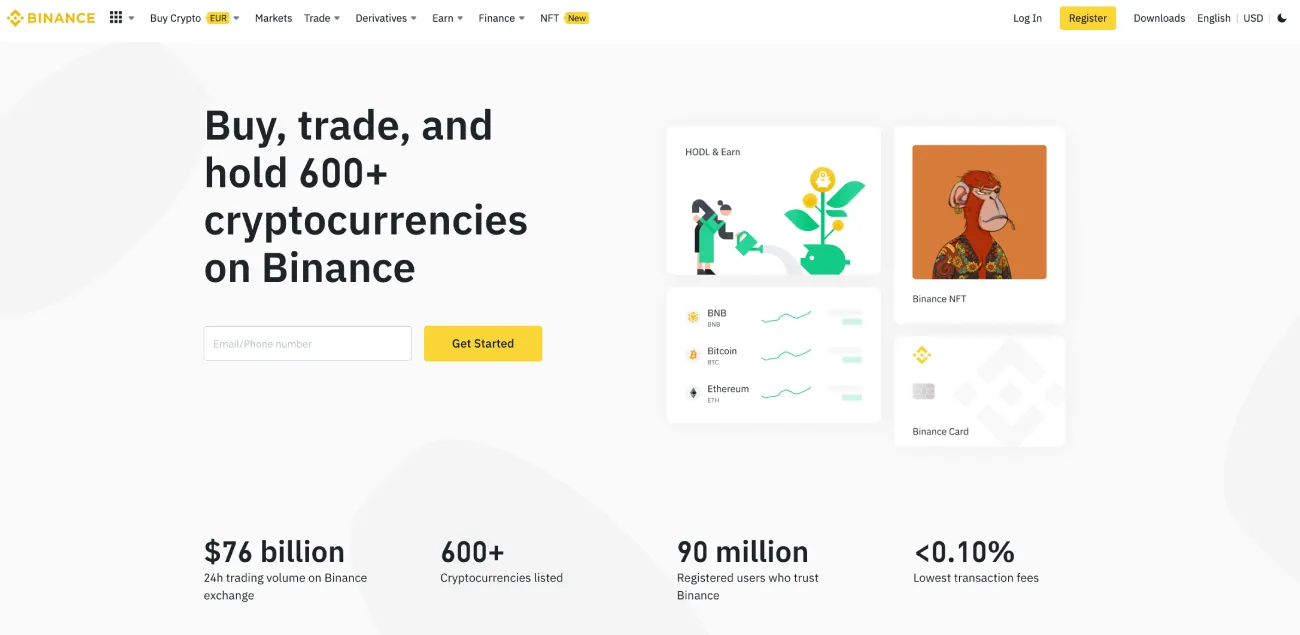 BinanceThe company is well-known because of its cryptocurrency-to-crypto trading services. You can easily buy and sell digital assets on Binance with low fees and high liquidity.
Binance best suits users from Canada, Australia, the United Kingdom, Singapore, etc., but U.S. users aren't permitted to purchase Bonfida on this platform.
Gate.io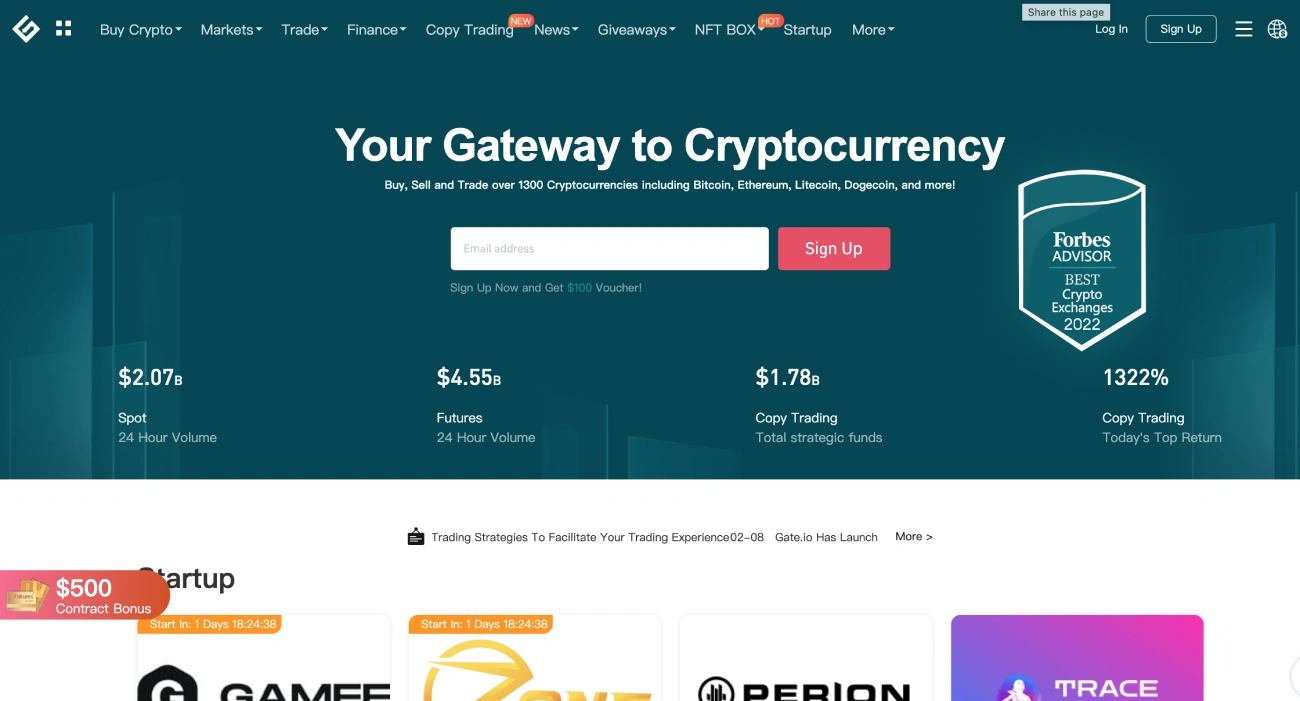 Gate.io launched its first trading platform in 2013. The exchange's easy-to-use interface is well suited for novices, while its complex charts can be used by investors of all skill levels.
Gate.io is a supporter of most major cryptocurrency and often amongst the first to accept new tokens including Bonfida, FIDA (Bonfida).
Gate.io ranks among the 10 most popular cryptocurrency exchanges by trading volume.
KuCoin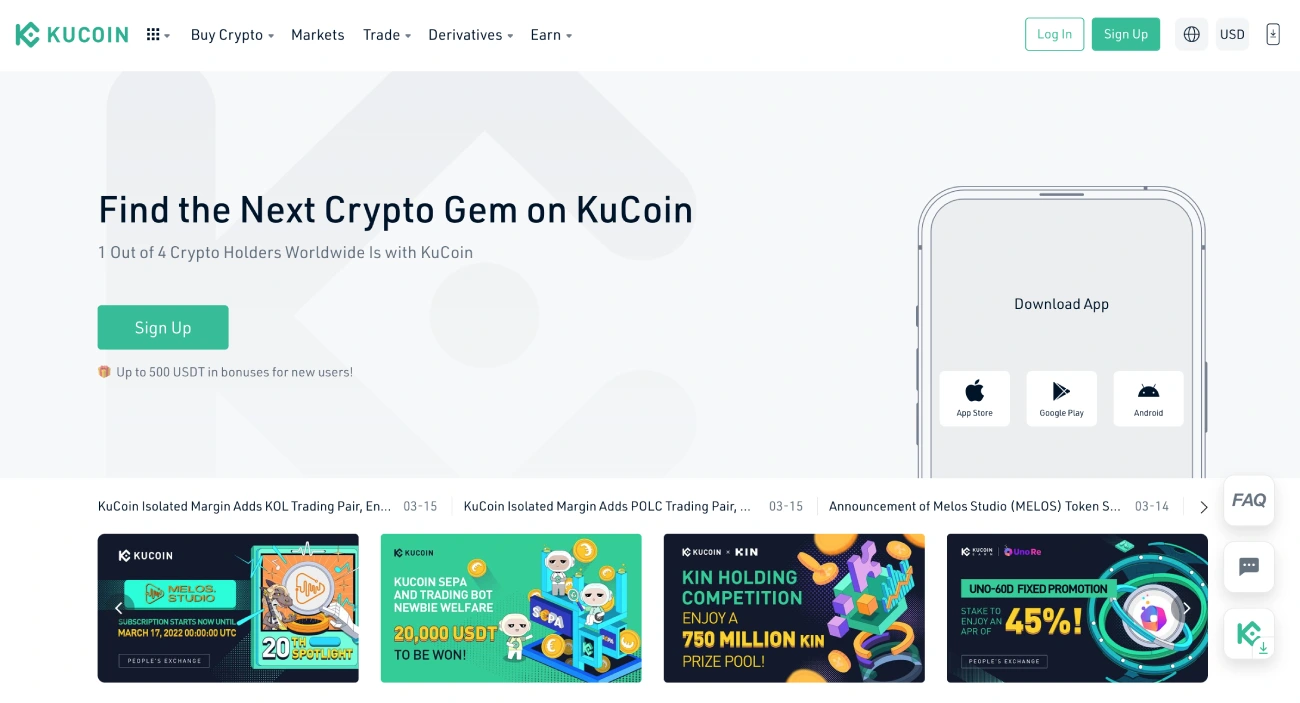 KuCoinIt is an affordable cryptocurrency exchange, both in terms of cost and service. From its initial days trading crypto-to-crypto, it now offers a broad range of services including debit or credit card transactions. KuCoin allows you to purchase Bonfida tokens (FIDA), and over 700 tokens.
U.S. citizens can be accepted at the exchange.
Huobi Global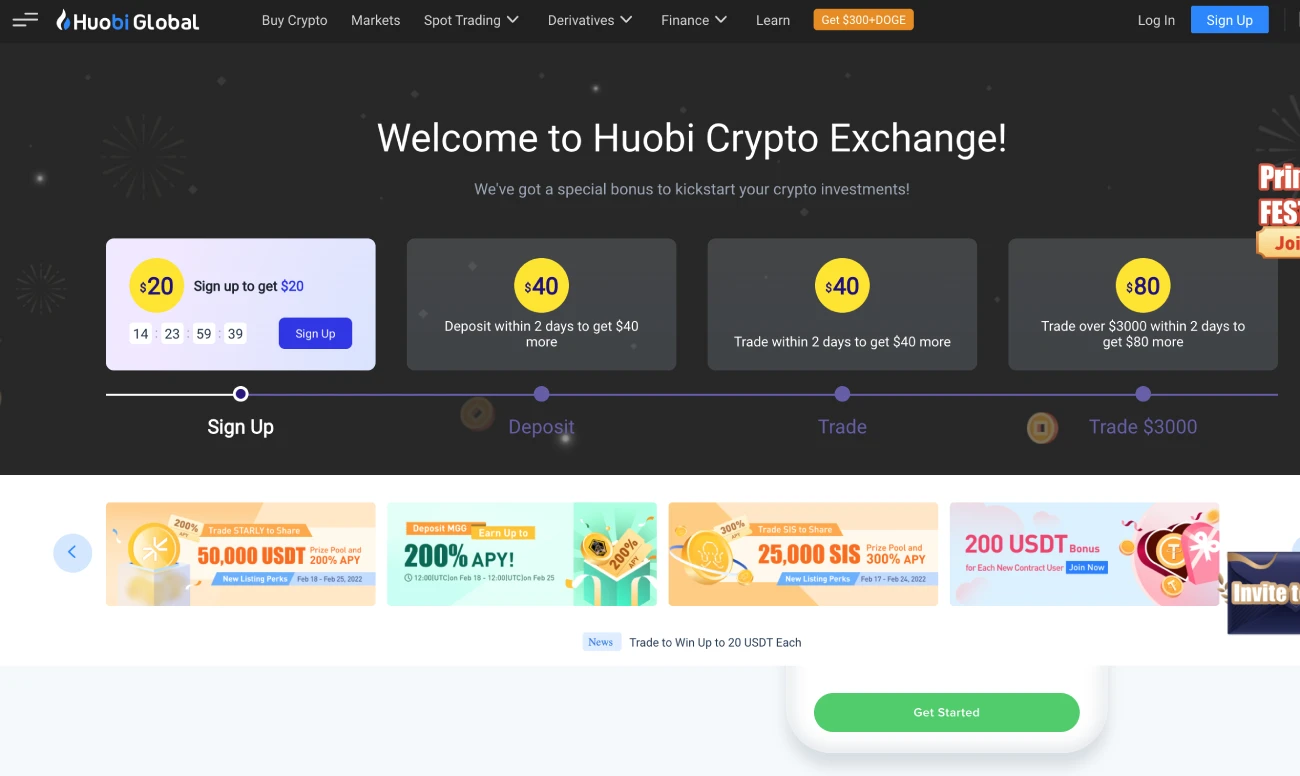 Huobi Global, founded in 2013, has since evolved into one of the world's largest cryptocurrency exchanges, with a total trading volume of $1 trillion. Huobi serves 50% of global digital asset transactions and has more than 5 million users across 130 countries. Huobi Global doesn't accept U.S. or Canadian citizens.
What is Bonfida? (FIDA).
Once you have a basic understanding of Bonfida, follow this step-by-step guide for how to purchase Bonfida.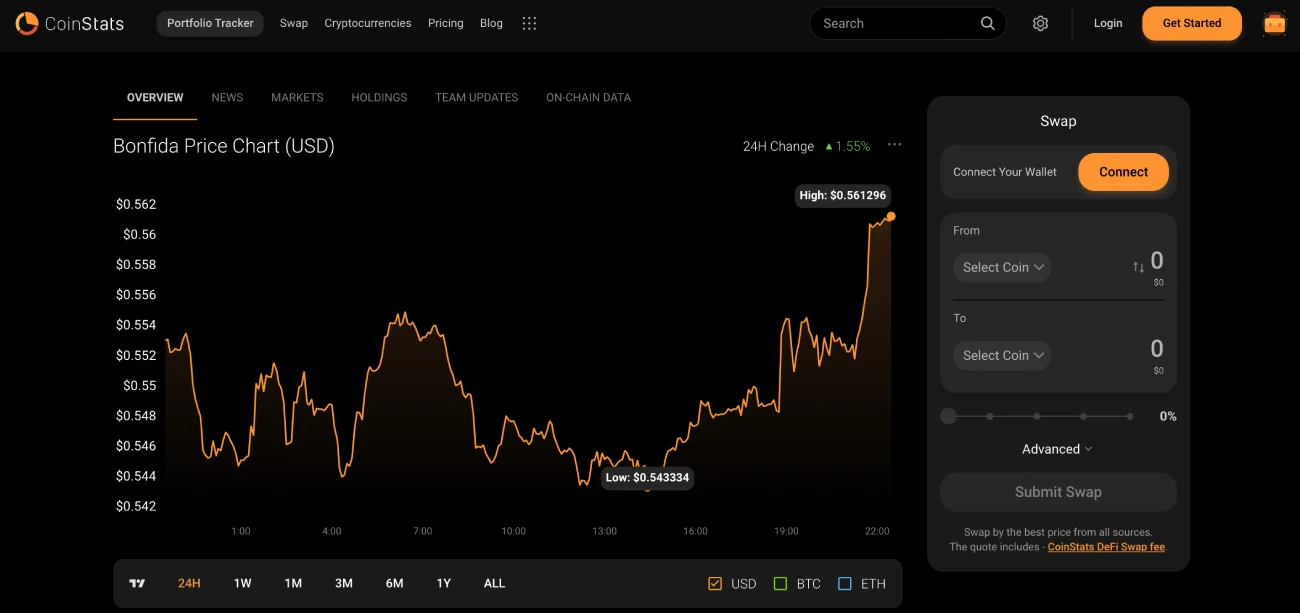 Step 1: Choose a Cryptocurrency Exchange
You must examine the popular cryptocurrency exchanges' features before selecting the best exchange to buy Bonfida. 
These are just a few of the factors that you need to be aware:
●  Fees
●  Supported deposit methods – Bank transfer, credit or debit card, cryptocurrencies
●  Customer support
●  User reviews
●  Ease-of-use
● Trading Volumes
●  Regulations.
Step #2: Make an Account
Once you've decided on a cryptocurrency exchange that meets your requirements, the next step is to register an account using your email or mobile number. These requirements will vary depending on which platform you choose. Enter the verification code sent to you by email or your cell phone in order to be verified and begin trading.
Some exchanges may require strict KYC and AML procedures to be followed, and you must provide your personal information such as your full name, contact number, email address, home address, social security number, and a copy of your driver's license, passport, or government-issued I.D. To verify your account. To verify your intent to purchase the FIDA token with fiat currency from a bank account, please provide these details.
After you've verified your identity, it's recommended to set up two-factor authentication (2FA) to keep your assets safe.
Step 3: Deposit funds
Next, you will need to fund your account using the available payment options, such as cryptocurrency or fiat currencies like USD and EUR. You can choose the preferred payment option such as bank transfer or Master and Visa credit/debit card, ewallets, wire transfer, PayPal etc. FIDA tokens can be purchased using any payment method that suits your preferences, regardless of where you are located.
Some deposit methods can be done quickly, others may require authorities confirmation depending on how large the transaction is. Be sure to check out the deposit fees as some methods have more fees than others.
Step 4: Buy FIDA
You can purchase Bonfida Fida on any exchange. Search for Bonfida in the search bar, select FIDA, and click on "Buy FIDA" or its equivalent. You will need to enter the FIDA amount, or the fiat currency amount that you wish to spend. Most exchanges will immediately convert the amount to show you how much money you'll spend and how much FIDA you'll receive. Be sure to verify all information before you make any transactions.
A market order can be placed to purchase FIDA instantly at the current market rate. You can also place a limit or market order to purchase FIDA at a certain price. Your broker must place your order at or lower than the stated price to receive coins in your wallet.
Step #5: Create a wallet (Optional).
Once you've completed your Bonfida purchase, the next step is to select a crypto wallet to store FIDA tokens securely. You can store your tokens in the brokerage wallet. However, these exchanges are vulnerable to hackers. We strongly recommend that you create your private wallet using your unique set of keys. Based on your investment preferences, there are two options: software or hardware wallets. However, the former is safer.
CoinStats Wallet is one of the best software wallets for managing your DeFi and cryptos in one place – a single crypto wallet for swapping, buying, selling, tracking, and earning on your cryptocurrency!
You can also store your FIDA tokens in these hot wallets:
Trust your wallet
Atomic Wallet
MetaMask
Guarda Wallet
Tip:Make sure to keep your seed phrase safe and note your wallet address.
Pro Tip: While a physical wallet is a great way to save your cryptos, trading will be safer if you use an encrypted VPN.
Note: If you're new to cryptocurrencies, we recommend not investing all your funds in a single digital asset. You can reduce risk by diversifying your portfolio using multiple digital assets.
These are also called cold wallets such as the Ledger and Trezor. They offer offline storage and backup options, making them the most secure. They are best suited for users with a lot of tokens.
FIDA: How to Sell Bonfida
The same steps apply to your FIDA.
1. Log in to the Exchange Account where FIDA is available.
You can compare cryptocurrency exchanges to find the best place to sell your Bonfida.
2. Make a purchase order.
You can choose how much FIDA to be sold.
3. Close your transaction.
Confirm the FIDA sale and confirm the price.
FIDA Tracking with CoinStats
To stay up with the industry's speed and take their trading to the next level, cryptocurrency investors need the services of a crypto portfolio tracker. CoinStats is a top-rated crypto portfolio tracker that allows traders to view all of their assets on multiple exchanges using a single platform.
CoinStats, a popular crypto-defi portfolio tracker with over 250 currency exchanges and more than 8,000 coins, is well-known. You can use graphing tools and complex search options to get the most up-to date news.
CoinStats makes it possible to connect a large number of wallets and portfolios. Geldboxes and Exchanges. All your cryptocurrency assets can be tracked on CoinStats. Set price alerts and watchlists can be created. You also get a 24 hour cryptocurrency market report. Stay up-to-date with FIDA news. CoinStats uses military-grade encryption to protect your data and follows best industry practices for smooth transactions.
It's easy to keep track of FIDA tokens with over 400 supported platforms. Go to CoinStats to track your FIDA. Portfolio Tracker page and:
Click "Add Portfolio" and "Connect Wallet."
Choose the wallet that you wish to connect.
Enter the wallet address and click "Submit."
FAQ
What if I have cash and want to buy bonfida?
There isn't a direct method to buy Bonfida using cash. You can however buy Bitcoin first on local marketplaces like LocalBitcoins, then transfer your Bitcoin to the respective Altcoin exchanges.
What credit cards can I use to buy Bonfida?
Changelly allows you to purchase Bitcoin with credit cards. It's an instant cryptocurrency exchange that enables you to exchange crypto fast and buy it with a credit card.
Which are the quickest ways to buy Bonfida?
With European online banks, it is possible to purchase cryptocurrency fast and easy from Europe. You can register an account to transfer your money to Coinbase and Coinmama. Revolut, N26 and Bunq are just a few of the most popular European online banks.
Closing Thoughts
Bonfida, a leading builder of the Solana ecosystem is Bonfida. The Bonfida Protocol appears well-positioned to serve as an alternative to major Ethereum blockchains with its wide range of services and products, such as the Bonfida Trading BOT and Serum GUI.
Our website is also available. CoinStats BlogCheck out our detailed buying guides for how to purchase various cryptocurrency, including The Best Way to Buy Chrono.Tech (TIME), Kadena: How do you buy it?, Filecoin: What to do?,  What is DeFi?, How to buy cryptocurrency, etc.
Information about Investments  Information on this site is for informational purposes only. CoinStats does not endorse any recommendation to sell, buy or hold securities or financial products or instruments. This information does NOT constitute financial advice or investment advice.
The market for cryptocurrency can be volatile and subject to secondary activity. Do your research thoroughly, get your own advice, only lose what you are able to afford. Trading stocks and CFDs can be risky. CFD trading can cause losses of between 74-89% in retail investor accounts. It is important to consider all aspects of your financial situation before you make any investments. You should also verify the nature of any product or service (including its legal status and relevant regulatory requirements) and consult the relevant regulators' websites before making any decision.