NFTs' achievements in the last years are remarkable. The idea of digital assets has seen (and continues to experience) rapid development. A public tweet that sold for $2.5 Million or an uncut clip of Lebron James dunk selling for $200,000. Would have been unimaginable to most people. But, as we've all figured out, the creation, sales, and ownership of digital assets are well within the possibility realm.
In a short period of time, NFTs were sold for a variety of digital assets. Every passing day suggests that the NFT train or "NFT craze" will not disappear anytime soon. So, if you're still thinking about joining the NFT movement, stop thinking and start acting.
As far as actions relating to NFTs go, there's one action that anyone— NFT expert or NFT newbie — should be taking right now.
What's that?
Signing up to be a part of the hottest NFT project right now — Crypto Champions!
The Crypto Champions: Value, Inclusion and NFTs
Crypto Champions was the first community-led NFT initiative. More than NFTs, the Champions Community's goal is to build a strong network of competent and highly successful people using the powers of Web 3.0 ( NFT, Cryptocurrency, Metaverse, and Crypto Gaming).
Champions Community is focused on creating and maintaining an environment that encourages members to become the best version of themselves. For high performers, the community has everything they need: timely investment opportunities and networking with top professionals. A publicly tracked $1 million donation is also available.
A community fund that is powered by DAO technology (Decentralized Autonomous Organization), supports member-led projects in the Champions Community. You don't have to worry about being left out because it is all about getting everyone to where they want to be in the Champions Community.
… and we've not even gotten to the NFT part!
NFT Angle
8.888 NFTs are part of the Champions Collection, which can only be accessed through an exclusive Web 3.0. Champion NFTs are a collection of high-quality human 3D models divided into two factions — Rebels and Privileged.
Every NFT can have at least 136 distinct traits and expressions in their respective factions. You become a Champion holder when you mint a Crypto Champion FFT. "Fate" will decide whether the character you mint belongs to the Privileged or Rebels faction. With Crypto Champions, minting is fun — and valuable!
The Champions Community, unlike other NFT projects does not allow anyone to create a Champion or become a member of the community. Community members who are dedicated to the growth of their community and have proven to be highly-performing people can mint Champions.
In the Metawar the Rebels and the Privileged fight each other. This is the final display of power by the Champion NFTs.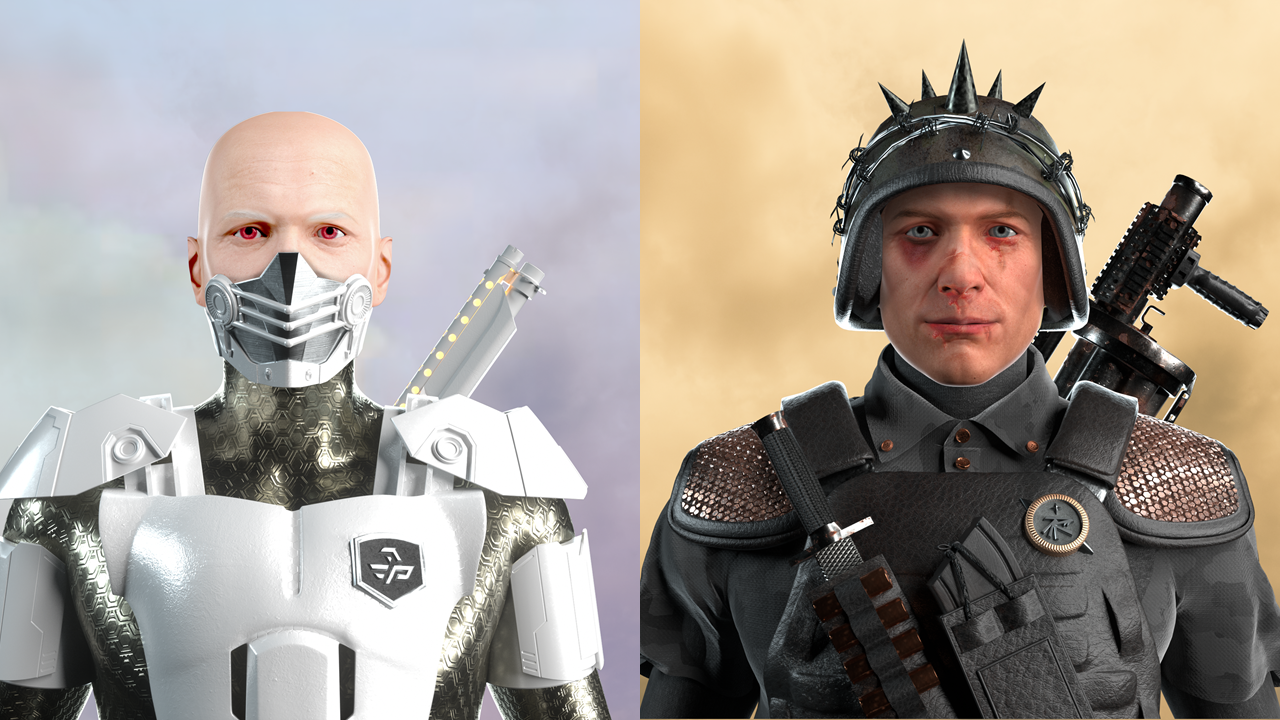 Exponential Increase in the NFT Value
Crypto Champions NFTs do not have a fixed value, they can be very dynamic. Rare NFTs are available for champion holders. ten timesThe initial NFT market price.
Although rare NFTs can be a great way to increase the market value for your Champions, they're not the only option. Fortunately. By participating in three simple-to-play games, champion holders can increase the value of their NFTs. The market value of NFTs can be sporadically increased if holders have higher scores. They will get access to unique weapons and accessories.
The Best Method to NFT Nirvana
Crypto Champions offers Champions holders the opportunity to increase the market value of their NFTs. This ensures financial security for members. It is almost impossible to achieve this in other NFT-related projects.
Champions Community members also have access to a unique type of support. merch — dog tags. You're given a pretty durable, distinctly customized dog tag when you sign up to be a part of the Crypto Champions project.
Dog tags can be more than accessories. They represent something better and bigger.
With Crypto ChampionsYou get to be part of a progressive community, which gives you the chance to build more wealth and wear less. It's very cool dog tags. It's everything anyone and everyone wants from NFTs.