The Dubai World Trade Centre (DWTC) will become a crypto zone and regulator for virtual assets and crypto, comprising digital assets, goods, operators, and exchanges, as part of the Dubai government's efforts to build new economic sectors.
Dubai loves Crypto
The United Arab Emirates (UAE) is becoming one of the world's most cryptocurrency-friendly jurisdiction, with the Dubai government announcing a new program to assist local cryptocurrency development and regulation.
Dubai World Trade Centre (DWTC), an event that is owned by the government and exposition center in Dubai, stated on Dec. 20, it plans to become a regulatory zone for cryptocurrencies, products and operators.
Dubai World Trade Centre provides a complete environment to support this innovative industry.
Dubai World Trade Centre is working with private entities as well as other Dubai-based organizations to foster a positive environment. It will also enforce high standards of investor protection, anti money laundering (AML), compliance with counter-terrorist financing laws (CFT), deal flow traceability, and trans-border deal flow tracking.
The initiative, which is part of Dubai's attempts to further develop virtual assets and markets, includes developing a framework for novel financial products and adopting new trends such as non-fungible tokens (NFT) and cryptocurrencies that rely on advanced underlying blockchain technology.
"The World Trade Center will deliver and oversee a new world-class regulatory framework of Virtual Asset legislative and enforcement policies," the statement reads.
In January, the Dubai Financial Services Authority stated that it was creating a regulatory system for crypto. This is part of its 2021 Business Plan. Dubai has been a center for numerous crypto-friendly areas since the beginning of the year.
|Bittrex Global CEO declares Dubai will benefit from the expansion of cryptocurrency markets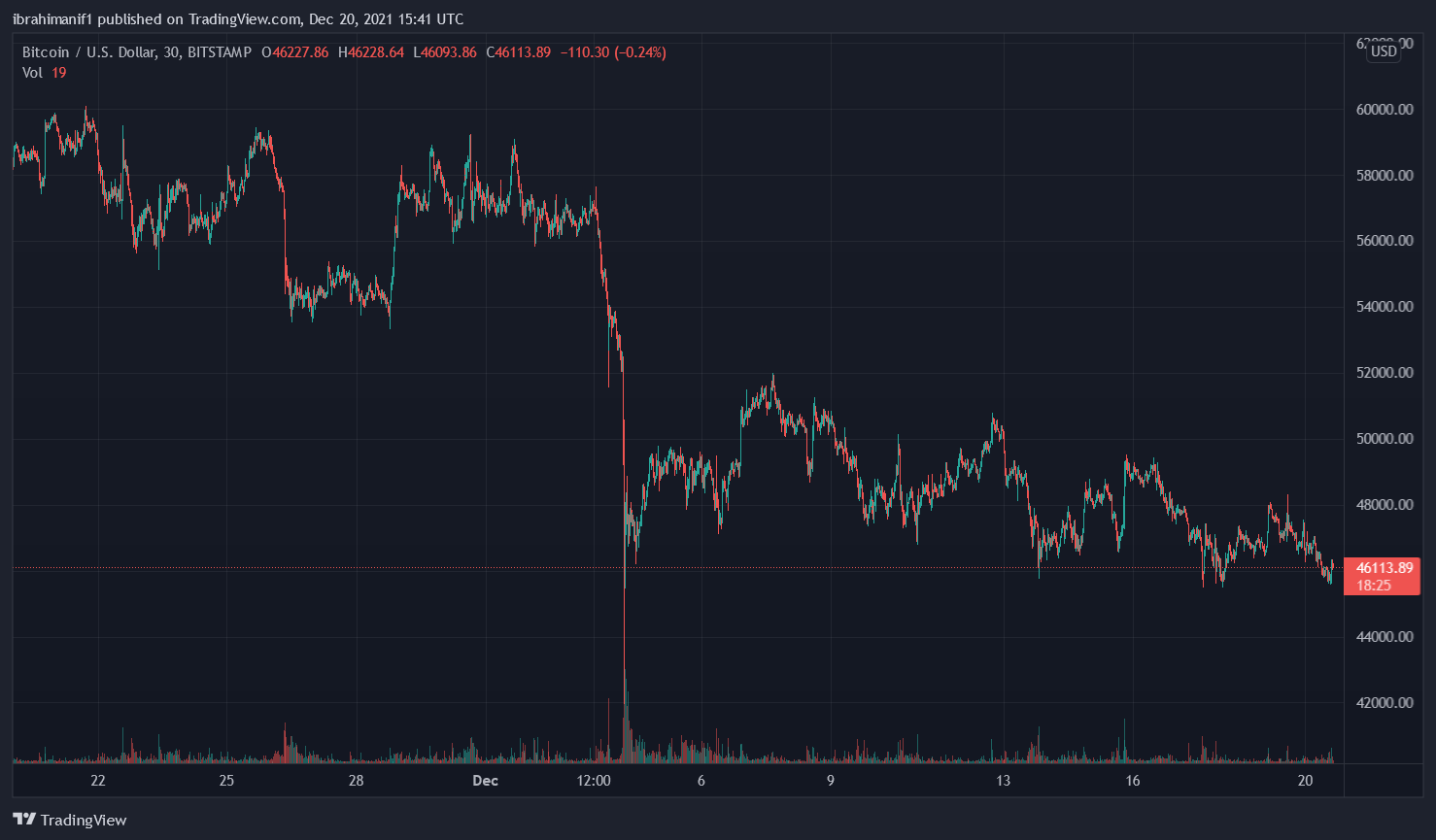 BTC/USD set for a rise Source: TradingView
An announcement from Binance makes the CEO of Binance happy
Binance CEO Changpeng Zhao was one of the first in the crypto community to applaud the DWTC's recent news. Zhao appears to have developed an interest in the UAE's crypto industry, since he reportedly purchased his first property in Dubai in October.
» Dubai World Trade Centre to become comprehensive zone and regulator for virtual assets and Crypto https://t.co/Ndr6GDcJ4u

— CZ 🔶 Binance (@cz_binance) December 20, 2021
The plan is in keeping with Dubai's ongoing efforts to assist crypto growth, with both Dubai and the UAE actively seeking to benefit the local economy from blockchain technology, nonfungible tokens, and cryptocurrencies.
Since CZ was sighted in Dubai, holding a meeting with the authorities, Twitter was awash with predictions about Binance's probable HQ being built up in Dubai at the start of the fourth quarter. Last month, CZ confirmed Binance's plans to become a digital asset service provider in France by next year, putting the Dubai HQ rumors to rest.
Given Binance's continued efforts to expand its worldwide reach by establishing footholds in many parts of the globe, predictions regarding a Dubai headquarters do not appear implausible.
The World Trade Center is responsible for delivering and supervising a global regulatory framework that governs Virtual Asset legislative, enforcement and policies. It will play a critical role in facilitating cross-border transactions and ecosystem innovation.
| Binance 's Road To Compliance Continues With A List Of Rights For Crypto Users
Unsplash image featured, chart by TradingView