Satoshi Nakamoto couldn't have foreseen the rapid rise in cryptocurrencies and blockchain technology. The goal of Satoshi Nakamoto's 2008 Bitcoin paper was revolutionize and decentralize financial markets and return power to people. Bitcoin may have achieved this to some extent but Ethereum and the other altcoins are what has been driving this transformation. The meme coins are one type of altcoin that have brought more people into crypto. Dogecoin is the first and most popular meme coin. Shiba Inu was next. Shina Inu is what it is because of the community and has been highly profitable for those who have invested. Now, Shiba Inu tokens can be used to make money. You don't have to invest, but you also can stake Shiba Inu. This article will explain how, where to stake Shiba Inu tokens and what rewards you could earn.
Let us dive right into it.
Shiba Inu: What is it?
The Shiba Inu official website describes it as "A Decentralized Meme Token that Evolved Into a Vibrant Ecosystem". In August 2020, Ryoshi launched the project. The name was inspired by Shiba Inu, a popular Japanese breed. Dogecoin, the original meme token was named for the same breed. The network's native token, SHIB, is named after Shiba Inu. SHIB tokens had a total of one quadrillion coins at the time they were released. Ryoshi kept half of the supply in Uniswap to provide liquidity, while the rest was sent to Vitalik Buterin, the founder of Ethereum. Vitalik Buterin burned 90% of the Shiba Inu tokens he owned worth USD 6.7billion and gave 10% to an Indian charity that works for Covid-19 relief.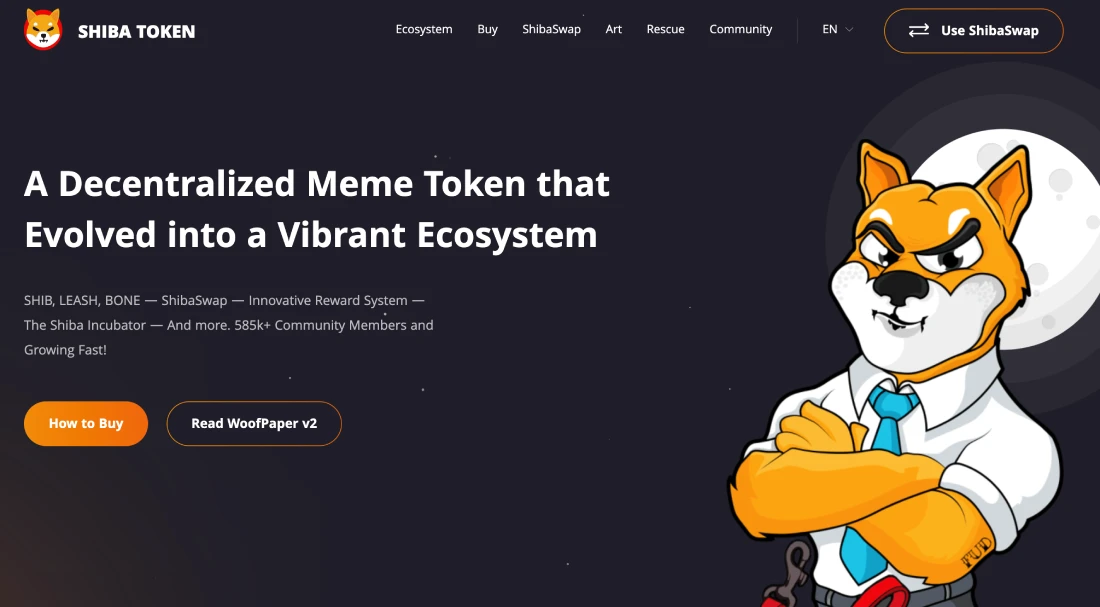 SHIB tokens built on Ethereum Blockchain are ERC-20 tokens. These tokens work via smart contracts. ERC-20 tokens LEASH AND BONE are two additional tokens for the Shiba Inu community. BONE, the ecosystem governance token, is used by Shib soldiers to vote for and participate in the governance of the Doggy Dao. According to the Shiba Inu website LEASH was to have been a rebase token that was tied to Dogecoin's price(DOGE). However, it was not decided to rebase the token and let it unleash its true potential.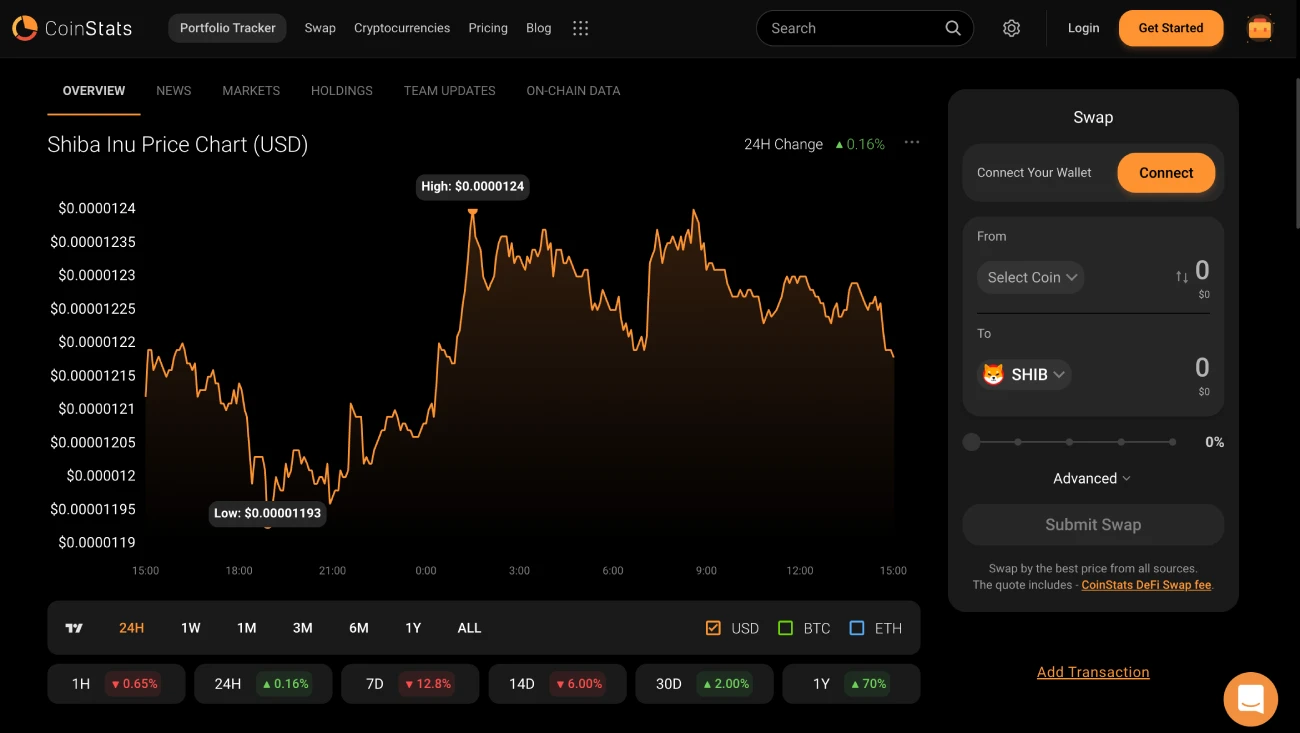 While it's only been 2 years since the launch of Shiba Inu tokens and the Shiba Inu ecosystem, it has already amassed a Shib Army having millions of members globally. The Shiba Inu community, also known as Shib Army, has members hailing from nearly every country on the planet. It began as a meme token but the Shiba Inu network has evolved into a vast ecosystem comprising one of the world's largest DeFi staking platforms, NFT marketplace, decentralized exchange, etc. Shiba Inu's greatest strength is its loyal, more than 1 million member community. This has allowed it to be ranked among the top 20 cryptocurrency exchanges in the world. SHIB's price was USD 0.00001309 at the time we wrote this article. It has a market cap USD 7.7 Billion and an average daily volume USD 433.6 M. To check the live prices of a Shiba Inu Coin, go to the CoinStats page "Shiba Inu Price".
What is Staking?
We now have a good understanding of Shiba Inu's ecosystem. Let us learn more about staking, and what it is and how you can use it to earn interest or passive income. Two types of Blockchains exist: Proof of Work(PoW), or Proof of Stake(PoS). Bitcoin, Ethereum, Litecoin, Dogecoin, etc. PoW blockchains allow transactions to be validated and added to existing blocks. Cardano, Solana, SOL and Polkadot (DOT), VeChain (VET), among others are PoS Blockchains. Through the use of crypto staking, the transactions can be verified by nodes using the blockchain. Say an owner of ADA tokens places their tokens on blockchain. They act as liquidity providers, a node, and verify transactions. In return they receive on-chain staking reward.
PoW blockchains use a large amount of energy, and they are limited in their ability to handle as many transactions each second. This is a huge hindrance for the widespread adoption and use of cryptocurrency and blockchain technology. Decentralized finance is based around Ethereum. It was also the first to use smart contracts. This makes Ethereum the foundation for most of decentralized apps, NFTs and other blockchain-based technologies. This is how it works. Transaction fees for Ethereum have risen dramatically, making it difficult for small users to get the best out of the decentralization power. The Ethereum foundation decided to switch to PoS blockchain, and release Ethereum 2.0 (ETH2.0), which also goes by the name The Merge. Ethereum supports staking, so you can also stake Ethereum and other ERC-20 tokens such as Shiba Inu and get interest in staking your digital assets.
What is the Work of Staking Shiba inu?
Since the Shiba Inu token's total supply was minted on launch, users can not mine for Shiba Inu. They can however stake their tokens to earn rewards. Bury, the act of stake Shiba Inu coins, is known. The stakers are awarded xBONE (xSHIB) and xLEASH (xLEASH) tokens according to how many staked Shiba Inu coins. You provide liquidity for the pool by staking Shiba Inu tokens and you also serve as validators.
Shiba tokens boast one of the most active and vibrant communities of tokens. As a result the token can be traded on nearly all major cryptocurrency exchanges around the globe. Many of these exchanges also support the staking of Shiba coins. Binance, Crypto.com, etc. Two of the largest centralized exchanges allow users to purchase and stake Shiba Inu Coins. The interest payouts vary depending on whether the stake is daily, weekly or monthly. Additionally, Shiba Inu can be staked on any decentralized exchange by using a crypto wallet like Metamask wallet. Shiba Inu also has its own cryptocurrency exchange called ShibaSwap. This ecosystem promotes the staking of SHIB via its platform.
Now let's learn how we can stake Shiba Inu across different platforms.
How to Take Shiba Inu On Binance

Staking Shiba Inu on Binance, the world's biggest and most popular centralized exchange is one of the easiest things that a new user could do. You can choose between locking staking or flexible staking on Binance. You can withdraw staked SHIB tokens with flexible staking at any time. However, locked staking means that you cannot withdraw locked SHIB tokens without losing interest.
You will first need to purchase SHIB tokens from Binance in order to stake SHIB. To buy Shiba Inu online, you only need to open a retail investor account with your phone number or email address. You will also need to complete KYC. Once you've done that, the process of purchasing Shiba Inu is very simple and you can buy using fiat currencies like USD as well. Check out our guide to buying Shiba Inu.
Binance has staking options from 10, 30, 60 to 90, 90, 120 and 120 days. They also offer flexible savings. Flexible savings are 0.50 percent, while 12.09 percent is for Shiba Inu staking. Any plan you choose can be subscribed to and receive staking rewards. But it should be kept in mind that these flexible and locked staking plans are available on a first-come-first-serve basis and the slots get filled up very fast.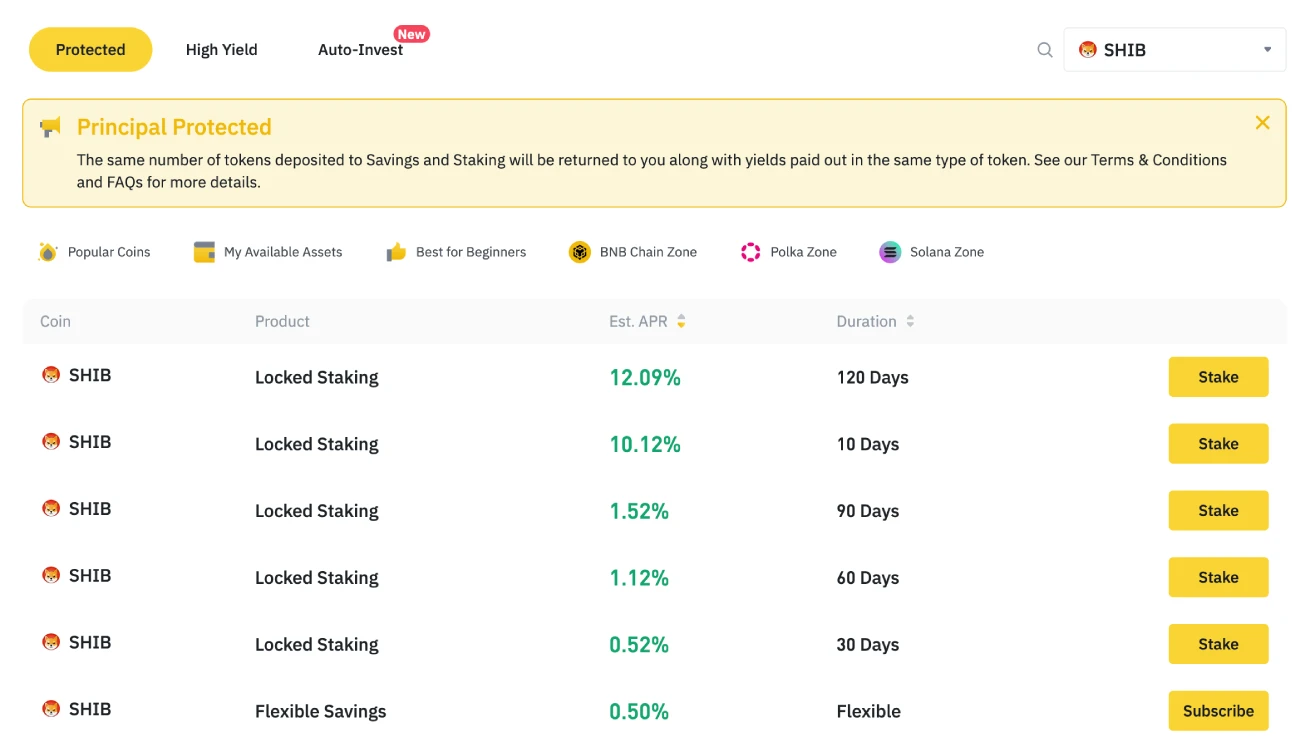 ShibaSwap: ShibaInu Staking Guide
Staking (burying) your Shiba Inu can be done very quickly on Shiba Swap. You will then provide liquidity for the protocol and begin earning rewards. To stake SHIB you need to link your cryptocurrency wallet that contains SHIB tokens. It supports Metamask Wallet and Coinbase Wallet. SHIB tokens can be bought from a centralized trading platform. You then transfer them to your Metamask Wallet, or Coinbase Wallet. 
SHIB tokens can be purchased on Shiba swap by exchanging them for ETH. You will need ETH to cover the cost of the transaction fees and swap. Click on Stake Tokens below the Bury option once you have sufficient SHIB. You can also stake SHIB tokens on Shiba Swap.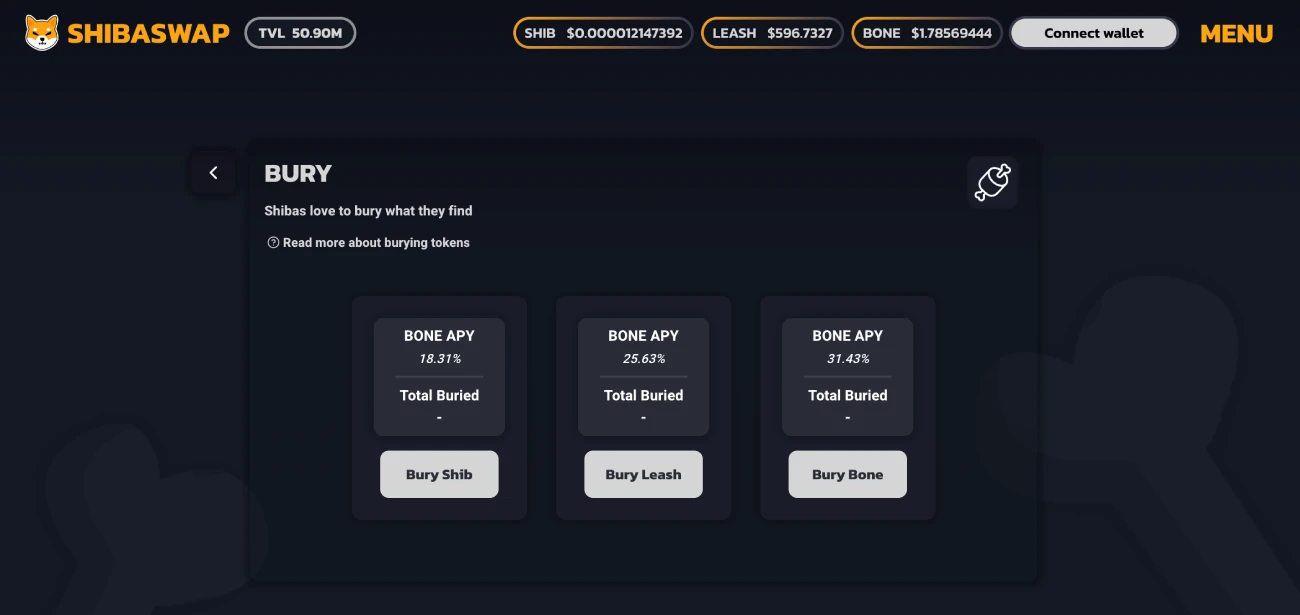 Keep in mind, however that you cannot withdraw 33 percent of your Weekly Staking Rewards if Shiba Swap is staked. The rest will be locked up for 6 months. 
Staking Shiba Iu is a good idea
Knowing how to stake Shiba Inu let's now see why it makes sense to begin staking SHIB. These are just a few of the many benefits.
You can make a good passive income from your investments if you own enough SHIB tokens. 
Proof of stake, which is moving towards PoS in Ethereum's favor, will be the main mechanism used by the blockchain industry. You can also become part of this revolution if your SHIB is staked. 
Liquidity can be provided to the Shiba Swap DEX 
As more SHIB tokens get staked over a longer period, the total value of the tokens is increased which would in turn help drive the SHIB token prices higher.
There are down sides to staking Shiba Inu
Like all things in the world, there are also some drawbacks when Shiba Inu is savaged. These are just a few of the downsides.
You will need to stake large sums of tokens and lock them for a longer time in order to reap substantial rewards from staking. 
You lose all interest earned by staking tokens in a central cryptocurrency exchange. 
The centralized exchanges have a quota for locked staking. You may miss the slots that are available. 
The high fees for Ethereum gas can prove to be an issue if you're staking in Shiba Swap. 
Shiba Inu's price and those of other cryptocurrency are highly volatile. If it drops dramatically, you could lose your stake. 
Conclusion
ShibaInu is one of the most successful cryptocurrencies and it has also outperformed other cryptocurrencies. It is important to remember that cryptocurrency are volatile assets and not subject to regulation by government agencies or laws. This article is not meant to be considered financial advice. You should only make a loss if you are investing in cryptocurrency. If you decide to invest in cryptocurrency, staking can help earn passive income and increase your return on investment. 
If you are interested in meme coins like Shiba Inu, then Floki Inu and Saitama Inu are the next big things and you can learn how to buy them at CoinStats guides "how to buy Floki Inu" and "how to buy Saitama Inu" respectively. You can also check the live prices for Floki Inu and Saitama Inu on CoinStats at "Floki Inu Price" and "Saitama Inu Price". In order to understand what DeFi is and how you can make the most out of it, go to our detailed guide "What is DeFi". To learn more about tracking your crypto portfolios, go to "crypto portfolio trackers".
​​