MetaMask, a mobile and web-based crypto wallet that is free to use with more than ten million monthly active users, has been launched in 2016. MetaMask launched in 2016 as an Ethereum supporter. It allows users to exchange and store cryptocurrencies and host a wide range of decentralized apps like NFT marketplaces and yield farming protocols. Users can also use the token swap application and blockchain-based games. 
MetaMask is a Web3 network that aims to interoperate and be interconnected.
Polygon, an Ethereum Layer 2 Scalability Solution, was created in order to solve issues such as slow transaction speeds and expensive gas prices. Polygon has excellent functionality, and almost 65,000 transactions per seconds is the fastest. The network is interoperable with any existing and future infrastructure for ETH or the new Layer 2.
You can transfer assets from this network to your MetaMask wallet by connecting it to the Polygon Network using the Polygon bridge. This Bridge allows you to easily build scalable DApps that are faster and more affordable.
This article will demonstrate how you can add Polygon and MetaMask to create a seamless DApp experience.
Let's get right to it!
How to add Polygon Network to MetaMask
You can add Polygon Network and MetaMask using two different methods
Polygonscan is a great tool!
Manually.
How to Add Polygon Network (MATIC), MetaMask using Polygonscan
This is the easiest and fastest way to add Polygon Networks to MetaMask. You cannot however use this with MetaMask Mobile.
Step 1: Go to the Polygonscan website
Click here Polygonscan Website and scroll down to the webpage's bottom.
Polygonscan allows you to see transactions, addresses, tokens and any other activity that is on the Polygon blockchain.
Step 2: Add Polygon Network
Scroll to the bottom and click on Add Polygon Network.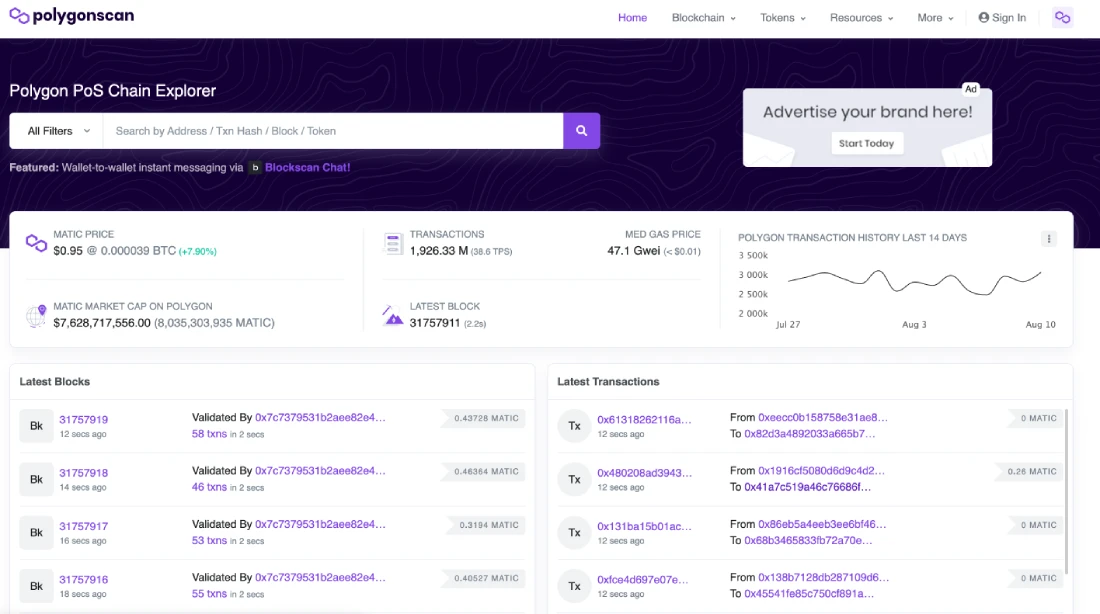 Step 3: Sign up for MetaMask
You can click Add Polygon NetworkAn approval notification will appear in your MetaMask account. Click on Aprove, MetaMask will automatically import the Polygon network's name, URL, and chain ID, and you'll be instantly switched to Polygon's Mainnet.
How to manually add polygon (MATIC), Network to MetaMask
These are the steps you need to manually connect MetaMask and Polygon (MATIC).
Step 1: Setup and Install MetaMask wallet
If you don't have a wallet, the first step is downloading and installing MetaMask, which is available as a browser extension for Chrome, Firefox, Brave, and Edge and as a mobile app for Android and iOS. For this article, we'll focus on MetaMask's browser version for Chrome.
Use the official Website MetaMaskTo ensure that you receive the original MetaMask extension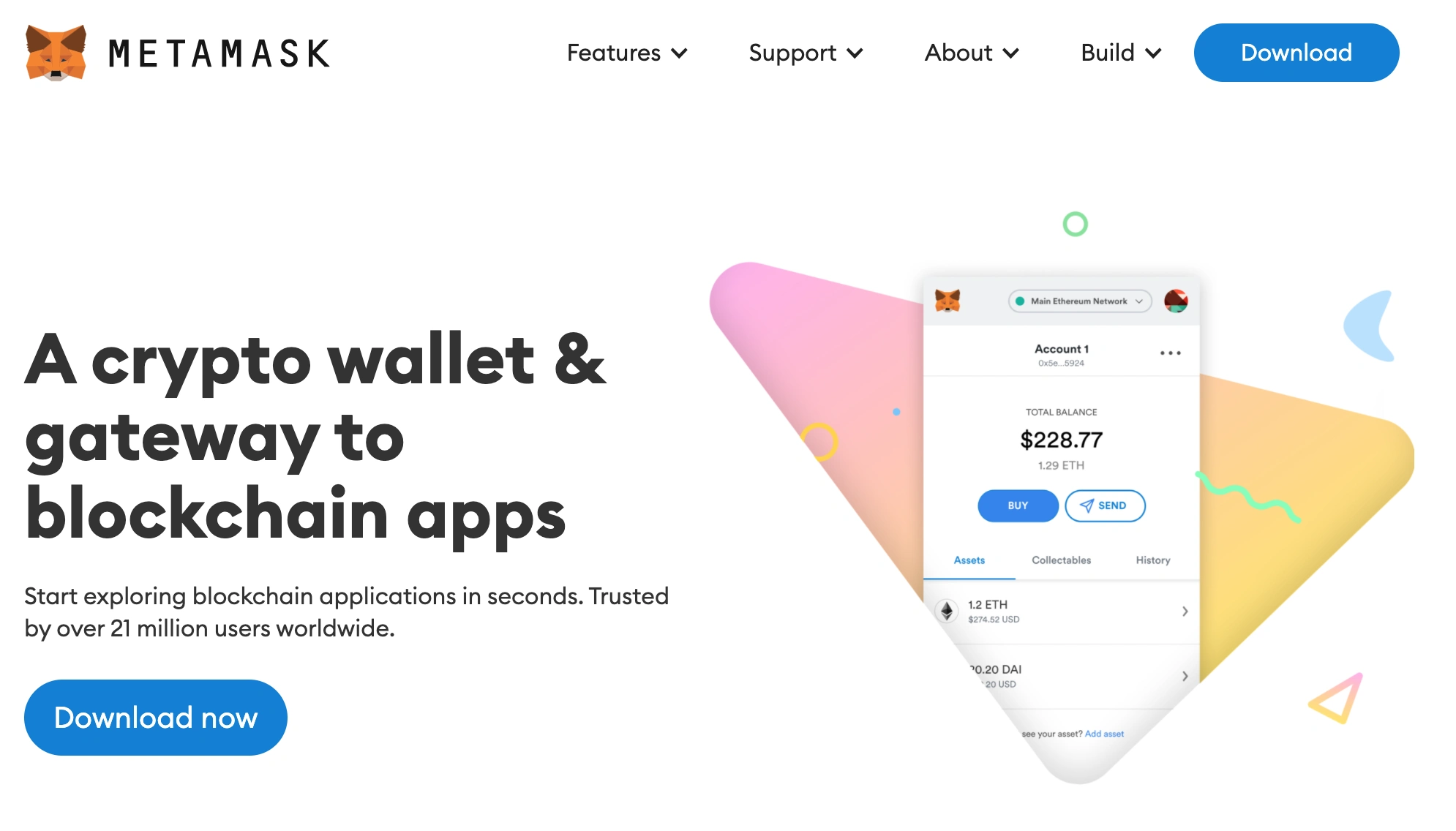 Once the extension has been installed, you will see the MetaMask Welcome Page. Simply click Get StartedStart here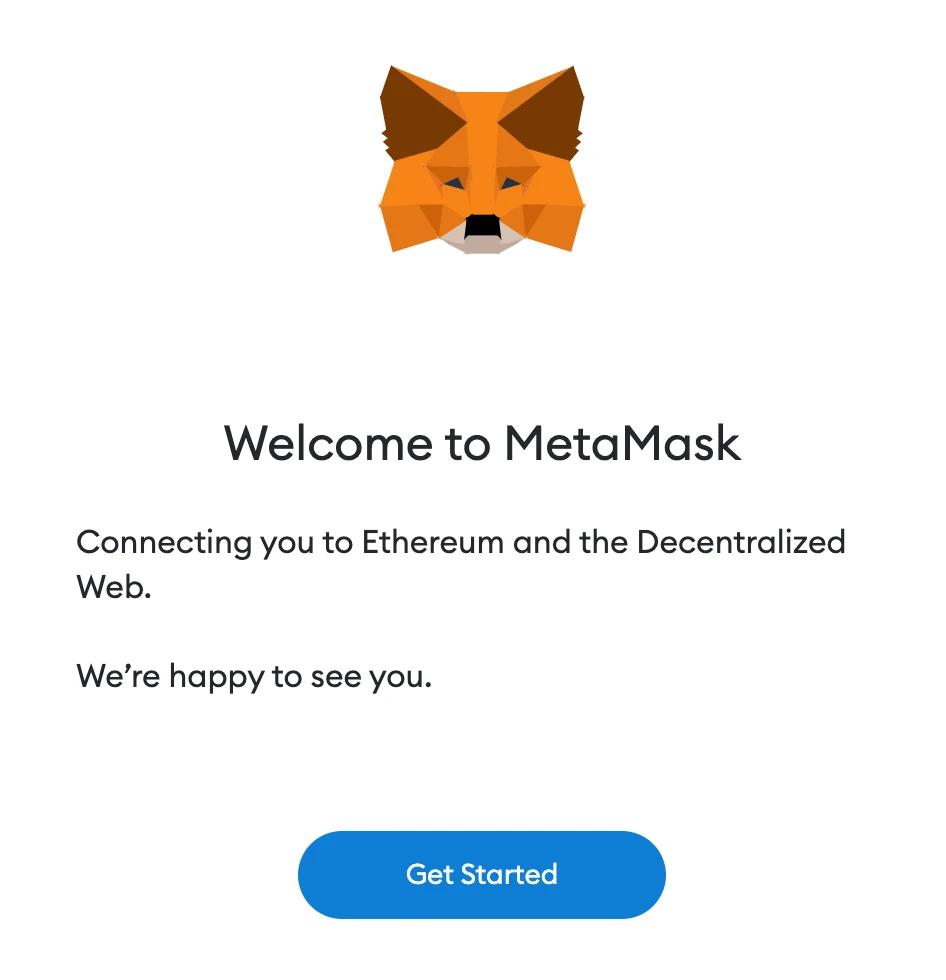 To create a new wallet click here Incorporate a Wallet. Click on the Import wallet Enter your seed phrase to import your wallet.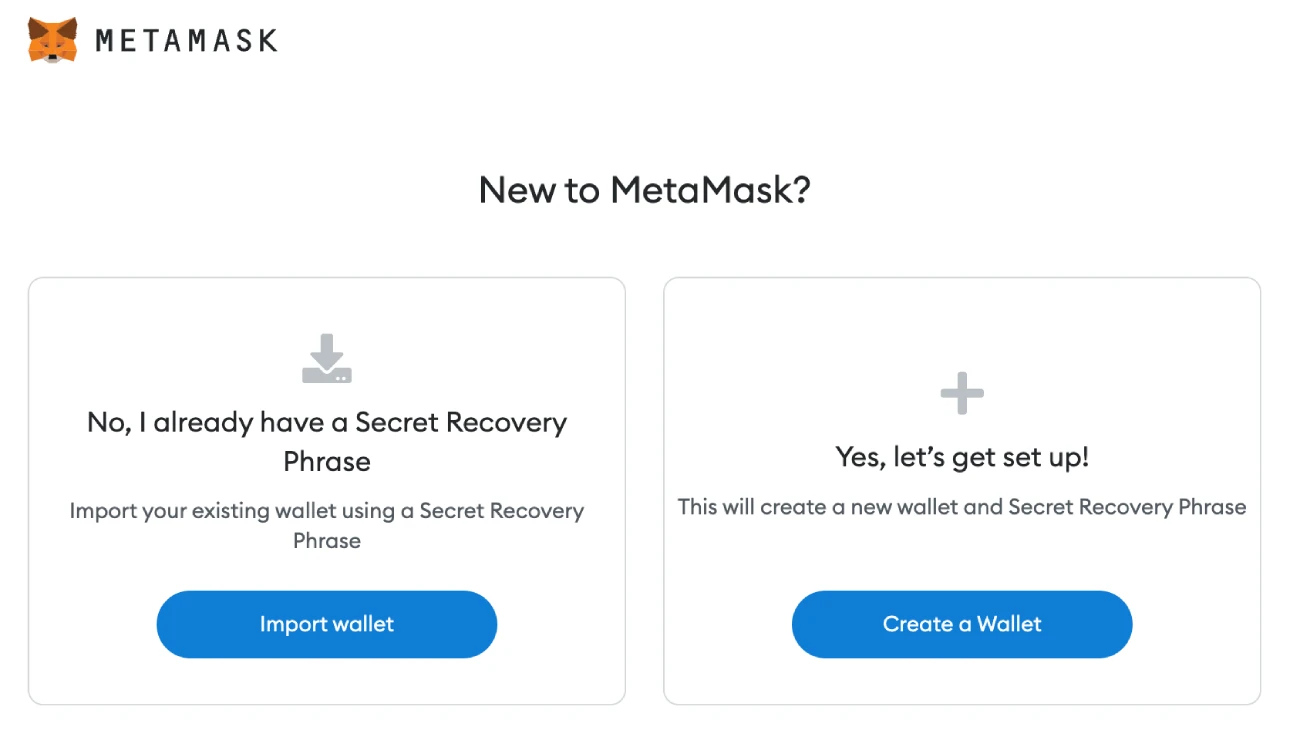 You can accept or deny MetaMask's suggestion to share anonymous use statistics with them to help develop the addon.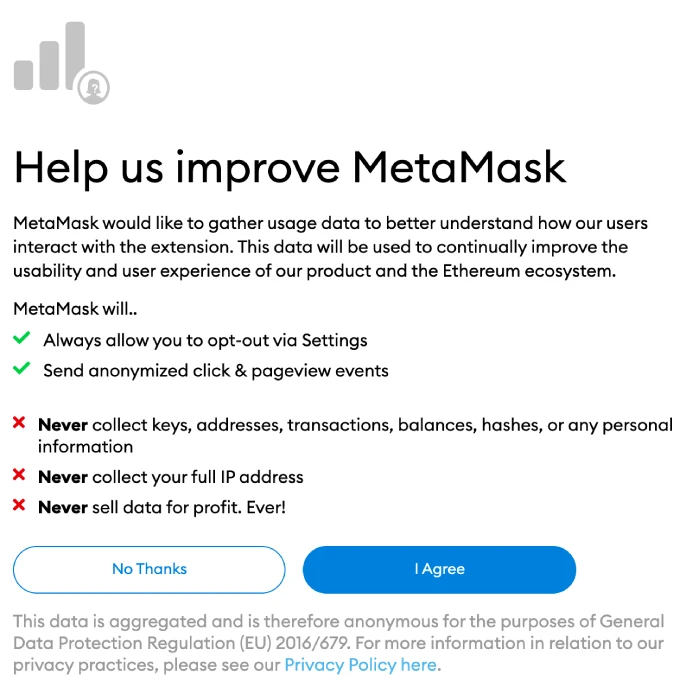 For security reasons, to access your wallet using your browser you will need to create a secure password. If you lose your password, your seed phrase can be used to gain access to your crypto.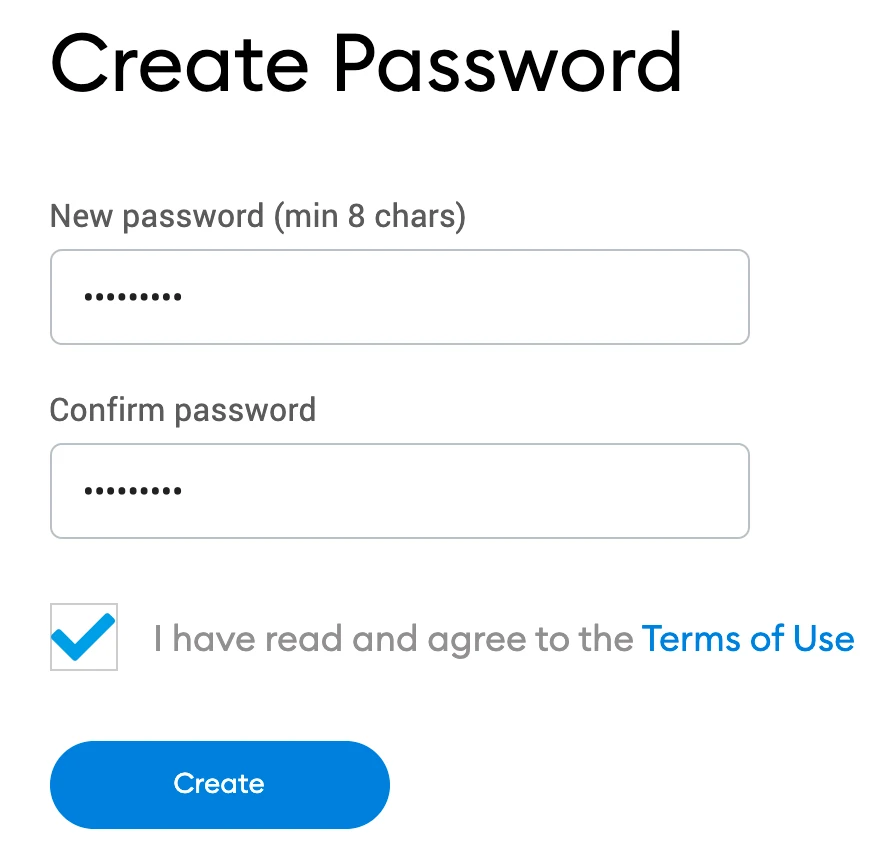 Following your password creation, MetaMask will provide information about your wallet's seed phrase.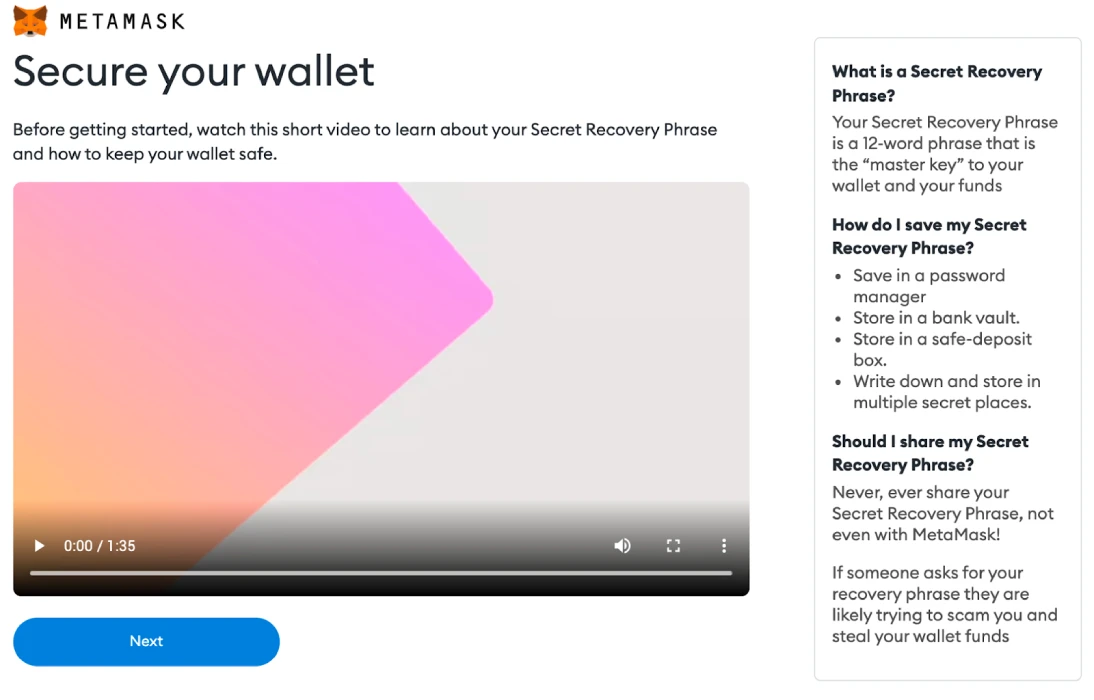 You will see your seed phrase now. To view it, click the lock. Then you can write the sequence. Keep the phrase safe (preferably offline) and don't reveal it to anyone. Click here to continue Next.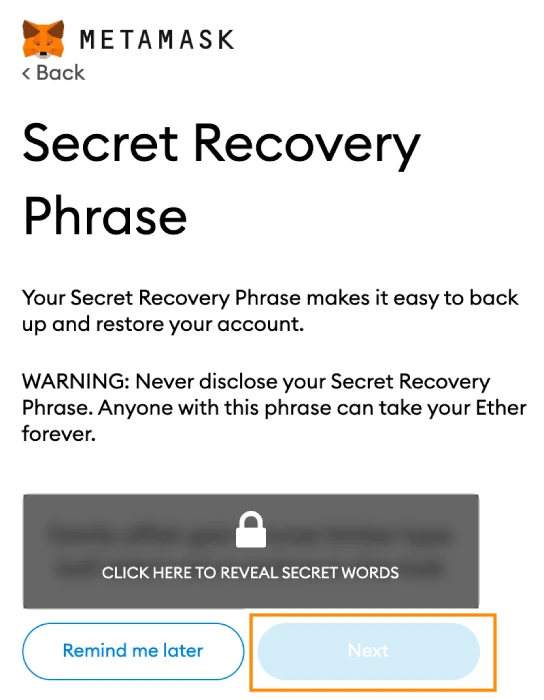 Click on the word at the bottom to repeat your seed phrase. Once you've finished, click on Confirm.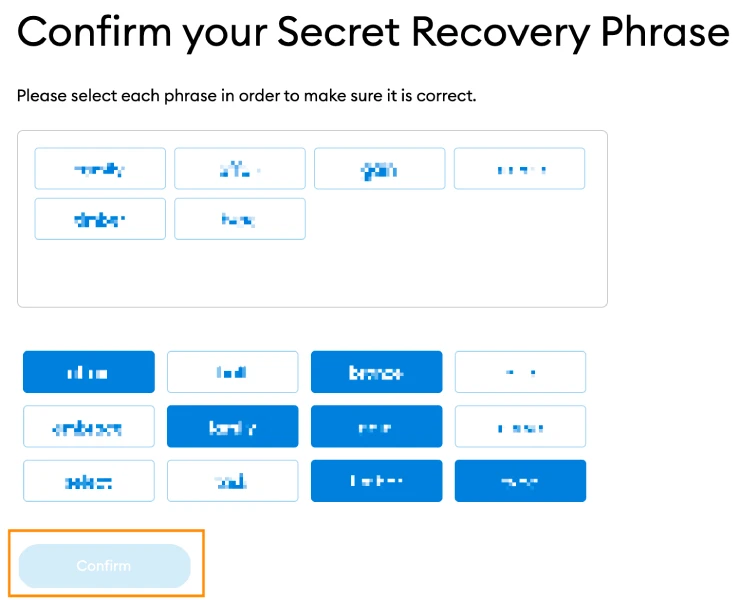 Now your MetaMask wallet has been configured. Click on the image to view your wallet.It's All Over.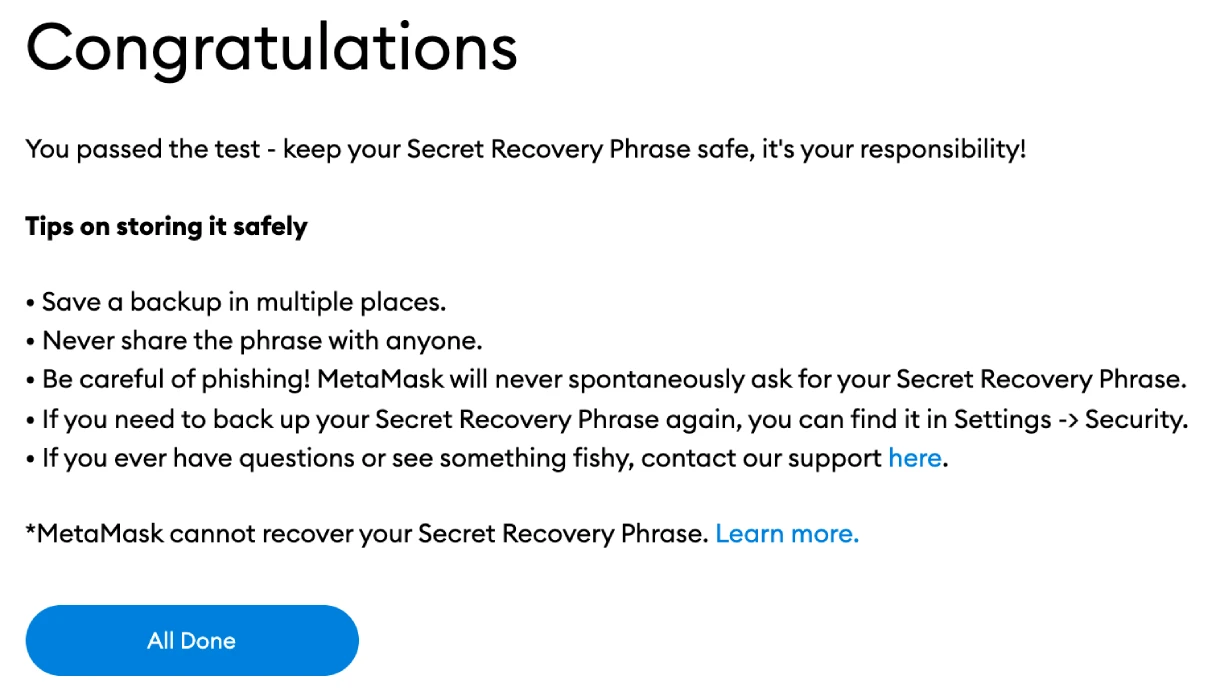 MetaMask can be easily pinned to Chrome by clicking on the puzzle symbol. MetaMask should be automatically linked to Ethereum Mainnet after initial setup.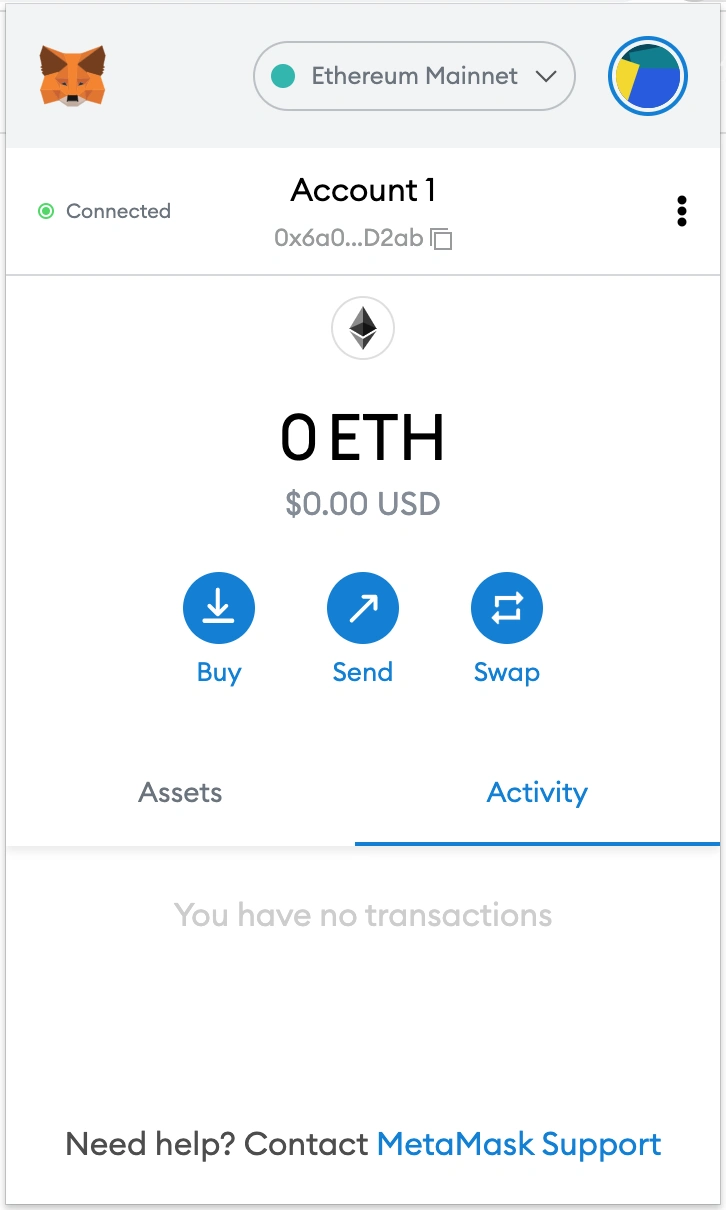 Step 2: Wallet configuration
You will need to add some network information to your extension in order to connect Metamask and Polygon. Start MetaMask, and choose the network option in the dropdown menu.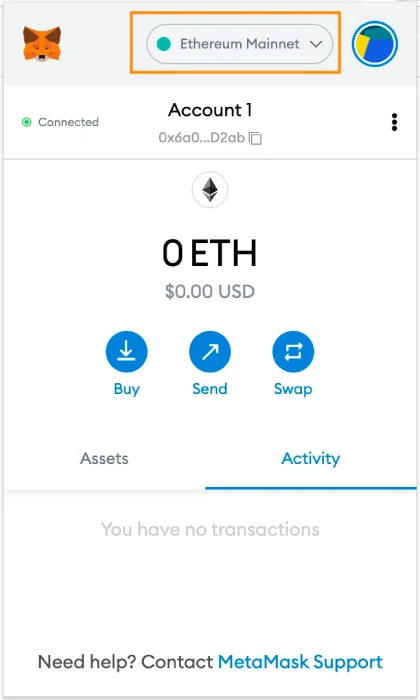 Please click on Add Network.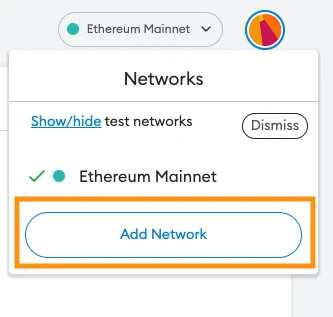 Step 3: Create the Polygon Network manually
Click on Add Network to open a new window that allows you to manually enter the details for your custom network.
The following information can be copied and pasted in the Settings tab
Mainnet Polygon (MATIC).
Name of Network: Polygon Mainnet
New RPC URL https://polygon-rpc.com/
Chain ID 137
Currency symbol: MATIC
Block Explorer URL (optional): https://polygonscan.com/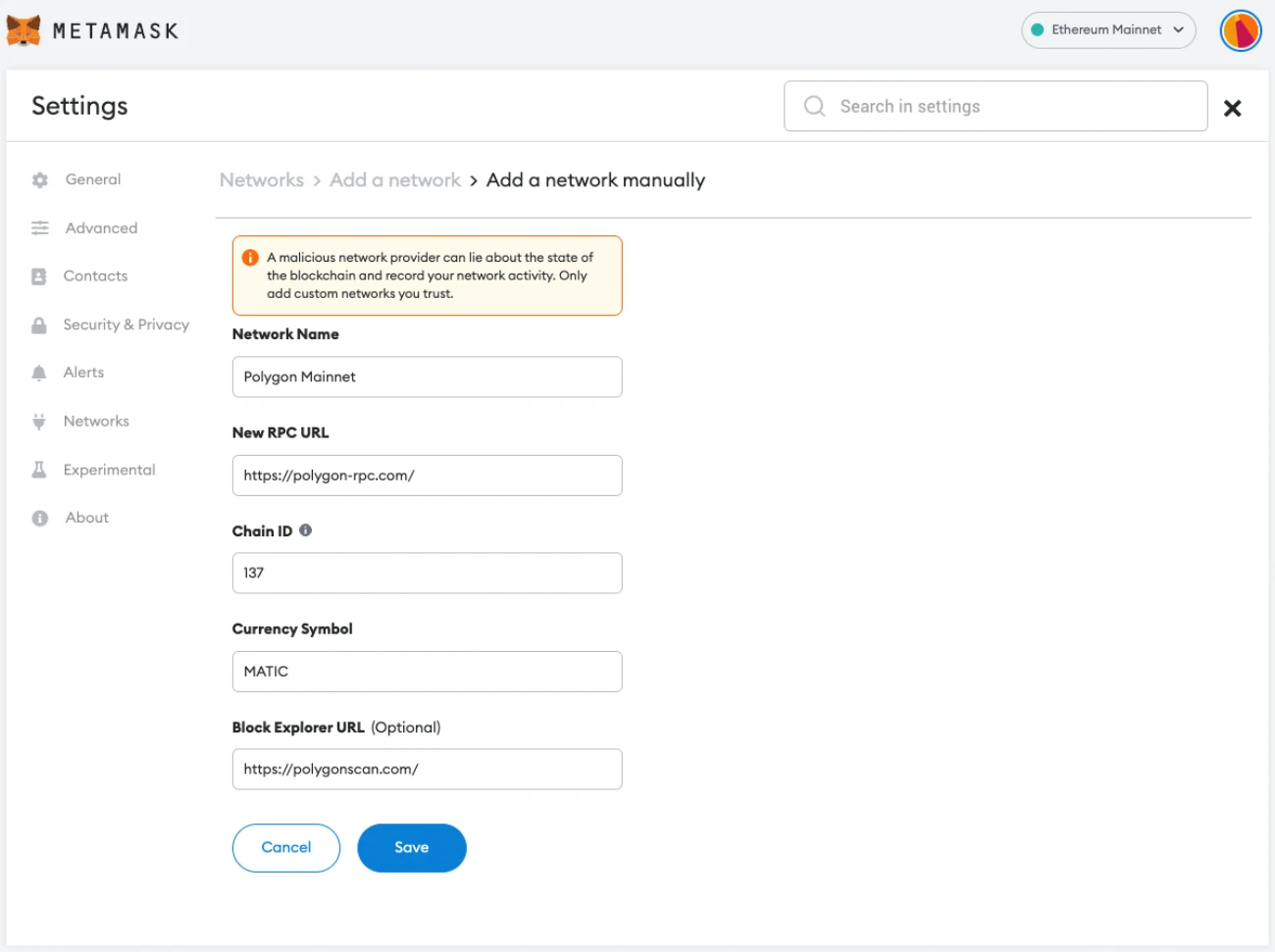 Note:Use only the genuine MetaMask Network.
Click here after entering all the details. You can saveOnce you do, the Polygon Network will establish a connection to your MetaMask. Now you have established a secure connection to the Polygon Network.
To confirm your successful addition of the Polygon Network, navigate to your MetaMask account.
Your MetaMask wallet will display the MATIC icon alongside your MATIC balance.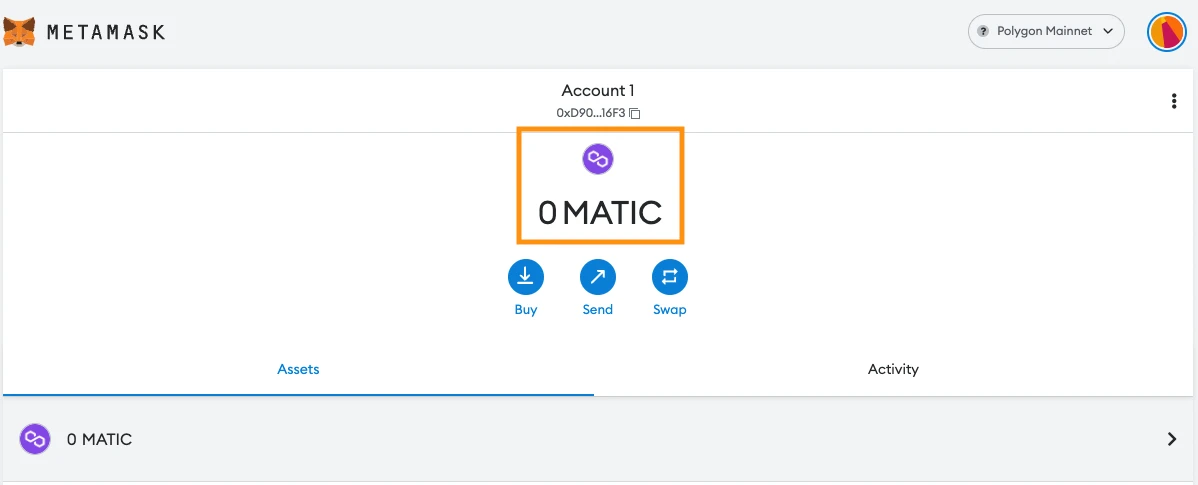 If you can see the 'Polygon Mainnet' on the network selection dropdown menu, you've successfully added it to MetaMask.
MetaMask: How do you add custom tokens?
You can now use your MetaMask account with the Polygon Network. Follow these steps to add your custom token that is not on MetaMask.
Step #1: Search for the Token's Contract Address
Navigate to PolygonScan, search for the token, and copy the token's contract address. If the token isn't on PolygonScan, try Etherscan or the token's official site to find its social contract.
Step #2: Add Custom Token
Go to the homepage of your MetaMask account and then click on Import TokensThe following are the AssetsTab at the bottom. To switch to Custom Tokens at the top, and enter the token's contract address.
If the token symbol and decimal don't autofill automatically, go to the network's block explorer and find the token. Click Add Custom TokenAnd Import TokensTo complete the process.
Your MetaMask wallet will display the new token.
Note that your wallet can still receive tokens that haven't been imported.
Closing Thoughts
Polygon can be connected to MetaMask and you will soon have the ability to make payments, collect NFTs, engage with DeFi DApps, manage your cryptocurrency, as well as making transactions. It is also possible to swap tokens within the extension.
MetaMask is compatible with the Ethereum network, Polygon and the whole Ethereum Virtual Machine (EVM), blockchain ecosystem including Binance Smart chain. By following our instructions, you're now ready to connect more chains and start exploring the DeFi world.
Our guide to adding Polygon to MetaMask will help you understand the process of linking MATIC and MetaMask.
You're welcome to visit our CoinStats blog to discover more about DeFi's tectonic shift in the finance sector and how decentralized finance empowers people.
Also, you can read some of our articles like What is DeFi?Explore our detailed buying guides for various cryptocurrency, including How to Buy Polygon, How to Purchase CryptocurrencyFind out more Payments and Exchanges, portfolio trackers, etc.
Investment advice DisclaimerCoinStats does not provide any financial or legal advice. You rely on the content solely at you own risk. It is your responsibility to conduct research and review our content.