Due to numerous instances of decline for further upward, the current Ethereum price analysis shows that it is bearish. Therefore, we expect the ETH/USD price to fall below $1900 before retesting $1,800 for support.
Ethereum Rejects The Upside
Ethereum has seen a 6.6% correction since reaching $2012 as the daily high. To prevent further declines, ETH must keep above the $1700-$1800 price level.
Technically, Ethereum is moving within a rising wedge (in Yellow), which is considered a bearish trend. As a result, Binance's trade volume is declining simultaneously. This indicates that there are fewer buyers.
Assume that the bulls can prevent the pair from breaking below the important support in the $1,700–$1,800 region (shown in green). It is expected that the rising trend with $2200 target will continue after a brief retreat. Bears have the chance of hitting $1350-1280 if prices drop below indicated support. (in light blue).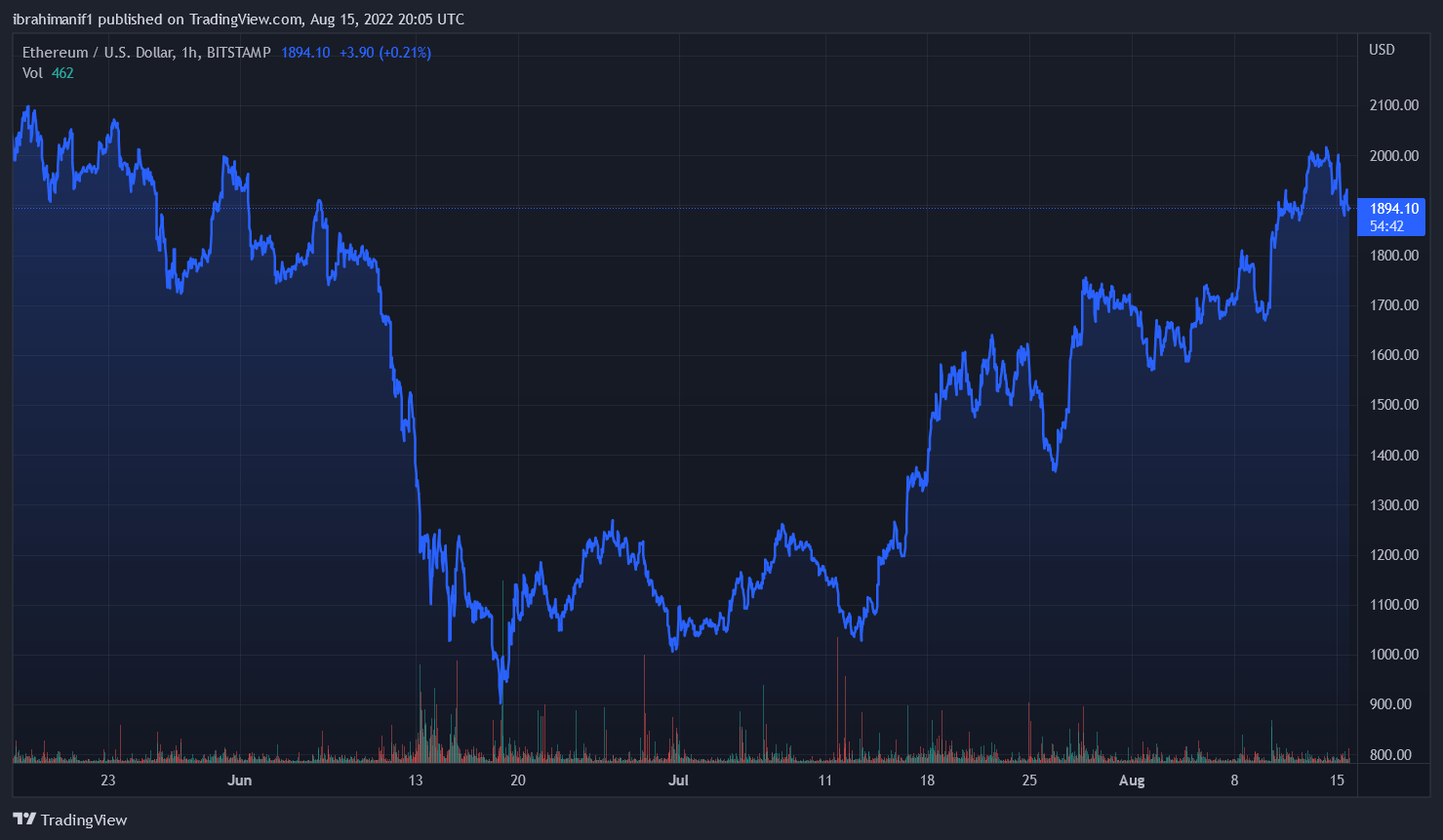 ETH/USD 4-hour chart. TradingView
The price of ethereum is moving in favor of bulls since August's beginning, when it reached a significantly higher level just below $1,600. On Wednesday, the ETH/USD pairing surpassed resistance of $1,800 after some consolidation.
The positive momentum continued to increase until the $1,900 resistance was reached, after which it stabilized briefly again. The current swing high of $2,000.2900 did not allow for a retracement.
Yesterday's $2,000 threshold was temporarily broken before bearish momentum quickly returned. The price of ethereum attempted to climb even higher yesterday. A new local low was reached overnight, resulting in a break below $1,900 support for the past few hours.
Information on-chain
This graph shows that the declining value of exchange reserves coincides with the rising trend in ETH. Red histogram bars indicate that the outflow exceeds the intake. The color of the histogram bar has changed to green over the past four days.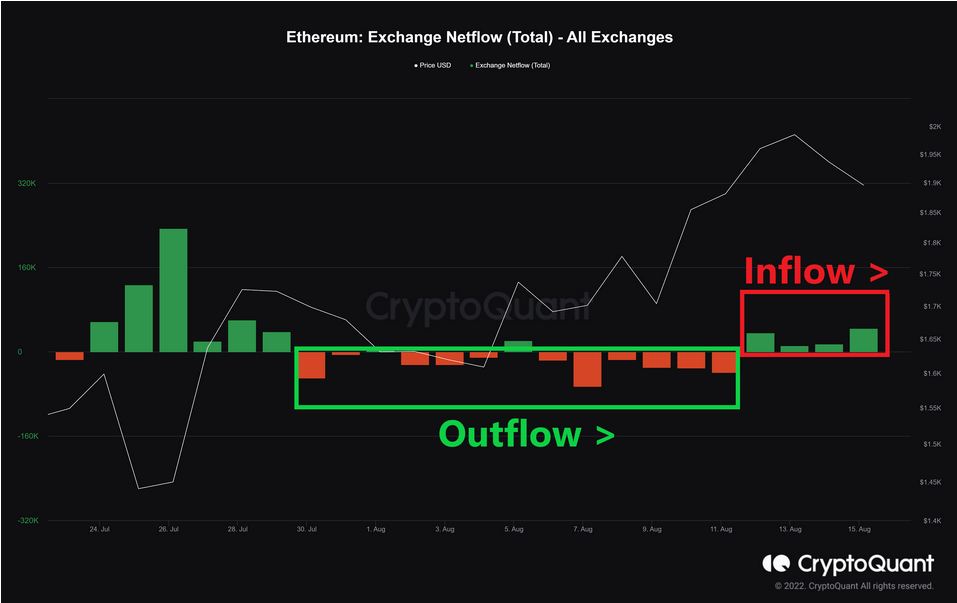 Source: Cryptoquant
In anticipation of potential selling, investors may place their coins in a deposit. This is helpful because it shows that investors are aware of the connection between this influx and spot markets.
Featured image taken from Coinmarketcap. Chart by TradingView.com. Cryptoquant