The three largest US-listed Bitcoin mining companies suffered impairment losses due to the fall in cryptocurrency prices. They lost over US$1Billion in the second quarter.
Bitcoin Miners Deep Red
Core Scientific Inc. and Marathon Digital Holdings Inc. reported losses of US$862million, US$192million, and US$366million, respectively, for the three-months ended June 30. Others large miners like Bitfarms Ltd. (which released its results Monday) were forced to decrease the value of their holdings after a 60% plunge in Bitcoin prices during the quarter.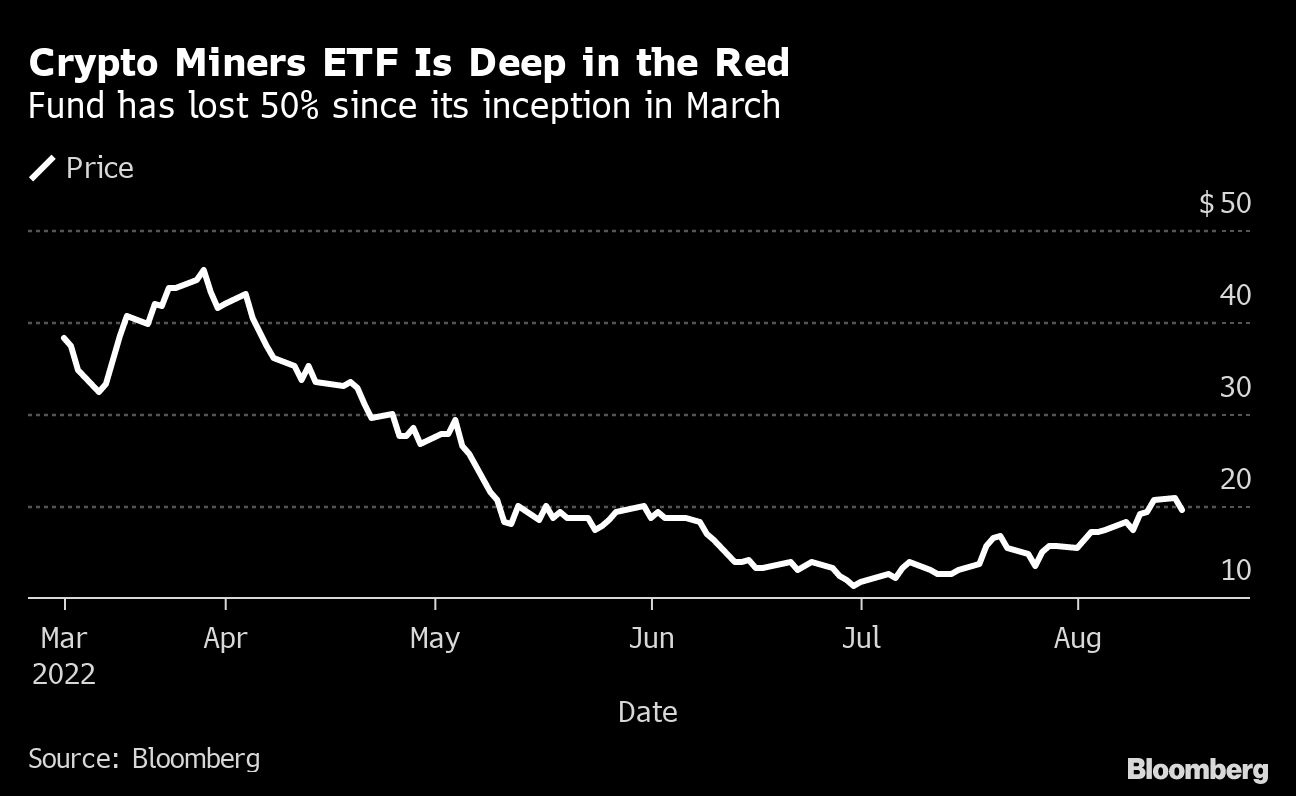 Bloomberg
While there have been some positive developments in the share prices of crypto mining companies over recent weeks, these shares remain very negative. To pay down debts and cover their operating expenses for the last quarter, miners had no choice but to sell some Bitcoin that they'd been holding onto. This was true even through the third quarter.
Last quarter saw huge losses not only for miners but also other sector members. Coinbase Global Inc. reported the biggest loss in cryptocurrency trading, with a loss US$1.1 Billion. MicroStrategy Inc. saw a net loss US$1B.
Mellerud reports that top public miners minted over 3,900 coins last June and then sold 14.600. Core Scientific made approximately 80% of the coins it sold in June to support its growth and pay operating expenses.
In order to remain solvent, miners sell their mining assets and take on additional debt. Marathon expanded its previous US$100 million line of credit in July by refinancing it with a new US$100 million term loan from cryptocurrency-friendly bank Silvergate Capital Corp. Additionally, the miner purchased its mining equipment at a price of US$58 Million. Core Scientific and B. Riley Principal Capital II have signed a Common Stock Purchase Agreement for US$100 Million.
US Securities and Exchange Commission warned companies with large Bitcoin assets that they report results to, noting price fluctuations. The tokens will not be sold until losses are realized.
Getty Images featured image, Chart from TradingView and Bloomberg